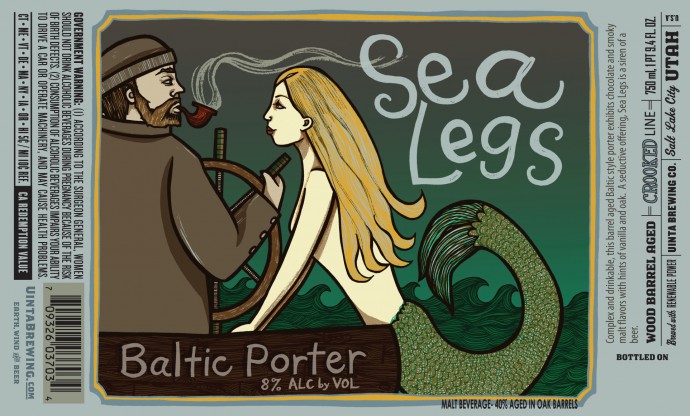 As an addition to their Crooked Line series of brews, Uinta Brewing presents their limited release Baltic Porter – Sea Legs. Continuing the trend of Uinta's artistic spirit, the label was designed by Utah artist Leah Bell. The beer itself is a blend of 2 beers with 40% of the blend being aged in oak barrels.
"Complex and drinkable, Sea Legs delivers flavors of roasted malt and chocolate. Sea Legs was aged in Bourbon Barrels for nearly 12 months adding toasted vanilla and bourbon notes to the flavor profile. This Medium-bodied Baltic Porter has a complex malt profile and mild hop bitterness. With a hidden ABV of 8%, Sea Legs is a siren of a beer."
Only 1500 cases of this lovely brew were produced making it truly a limited release.
Style: Baltic Porter (Barrel Aged)
Availability: 750 mL bottles
Arrival: TBA
8% ABV