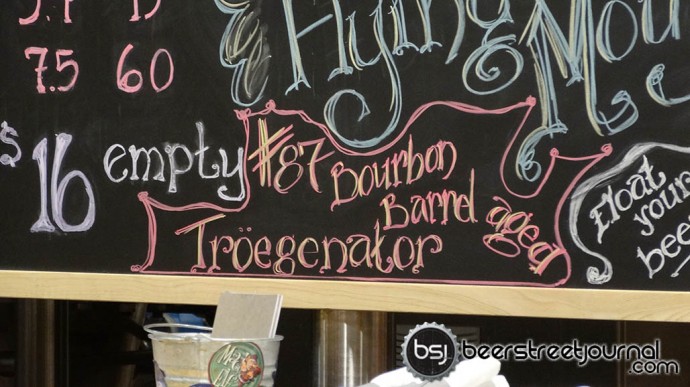 Today, Troegs Brewing (Hershey, PA)  tapped their first ever bourbon barrel aged scratch beer. Scratch #87  is a bourbon barrel aged version of their Troegenator aged 5 months in Heaven Hill bourbon barrels. According to Troegs:
…was kind of an experiment. We hadn't done a scratch with bourbon barrels before and wanted to see how it would turn out with an already big beer like our Troegenator. We wanted this to be part of our Splinter Series, but the yield was so small that it just wasn't an option"
According to John Trogner, the beer tastes neither like a bourbon barrel aged beer nor Troegenator itself. "It's taken on a taste all its own." Scratch #87 is available right now on tap only with no bottles and no growler fills.
Style: Doppelbock (Barrel Aged)
Availability: on tap only
Arrival: on tap now while it lasts
11.5% ABV
Read more: Troegs Brewing, Scratch Beer Series