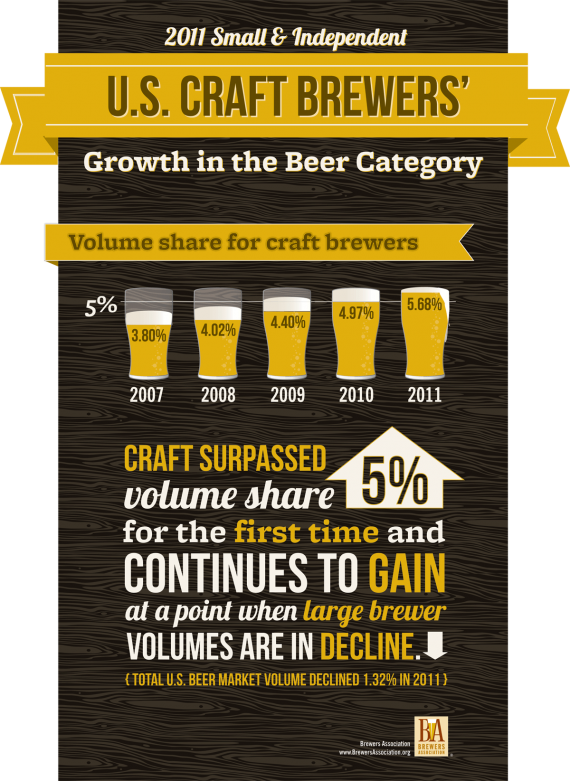 I knew any day now this would become official.  There are now more than 2,000 breweries operating in the United States.   According to data released by the Brewer's Association today – the craft industry saw a 13% rise in overall volume.  Thats a total barrel increase of 1.3 million barrels (40, 300, 000 gallons of beer.)
Perspective.  The small beer industry (less than 6 million barrels annually) only represented 5.68% of the volume of the United States beer market in 2011 (up from 4.97 in 2010.)   That's an estimated $8.7 billion alone from the small brewery side of the industry.  Increased retail sales  among the craft sector account for just 9.1% of the entire United States beer industry, whose revenue tops $95.5 million dollars annually.
Small brewers employed approximately 103,585 workers in the U.S in 2011.
Note:  All numbers are preliminary. The Association will publish its full 2011 industry analysis in the May/June 2012 issue of The New Brewer, highlighting regional trends and sales by individual breweries. Additionally, a more extensive analysis will be released during the Craft Brewers Conference in San Diego, Calif., from May 2-5.
[PressRelease]