Topic Archives:
Yuzu Fruit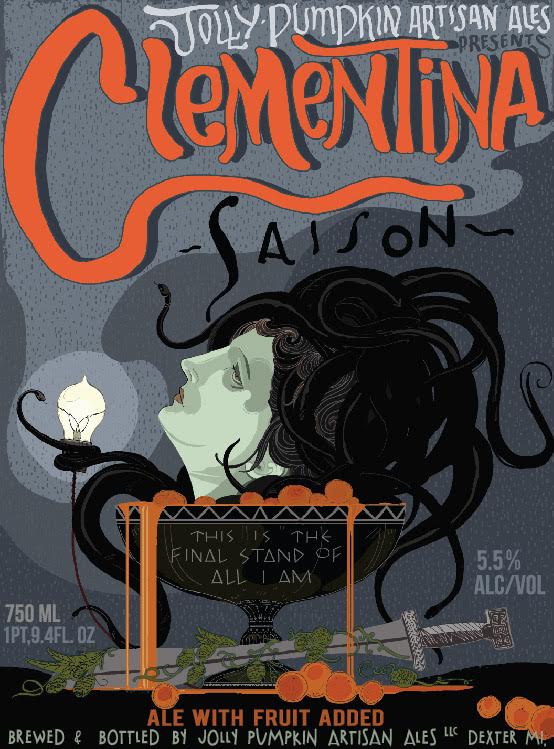 Jolly Pumpkin Clementina Saison releases at all the brewery's locations on March 30, 2016.
True to brewery form, Jolly Pumpkin Clementina is more than a saison. The beer features lime peel, yuzu peel, coriander, salt, and the headliner – Clementine. Sounds crazy in a good way? You're probably right.
If you cut us, do we not bleed Clementines?
Jolly Pumpkin Clementina will be available in 750 milliliter bottles on March 30th. No distribution is planned at this time according to the brewery.
Style: Saison (w/ Clementines (Tangerine), Yuzu Peel, Lime Peel, Salt, Coriander.)
Availability: 750ml Bottles
Release: 3/30/16
5.5% ABV