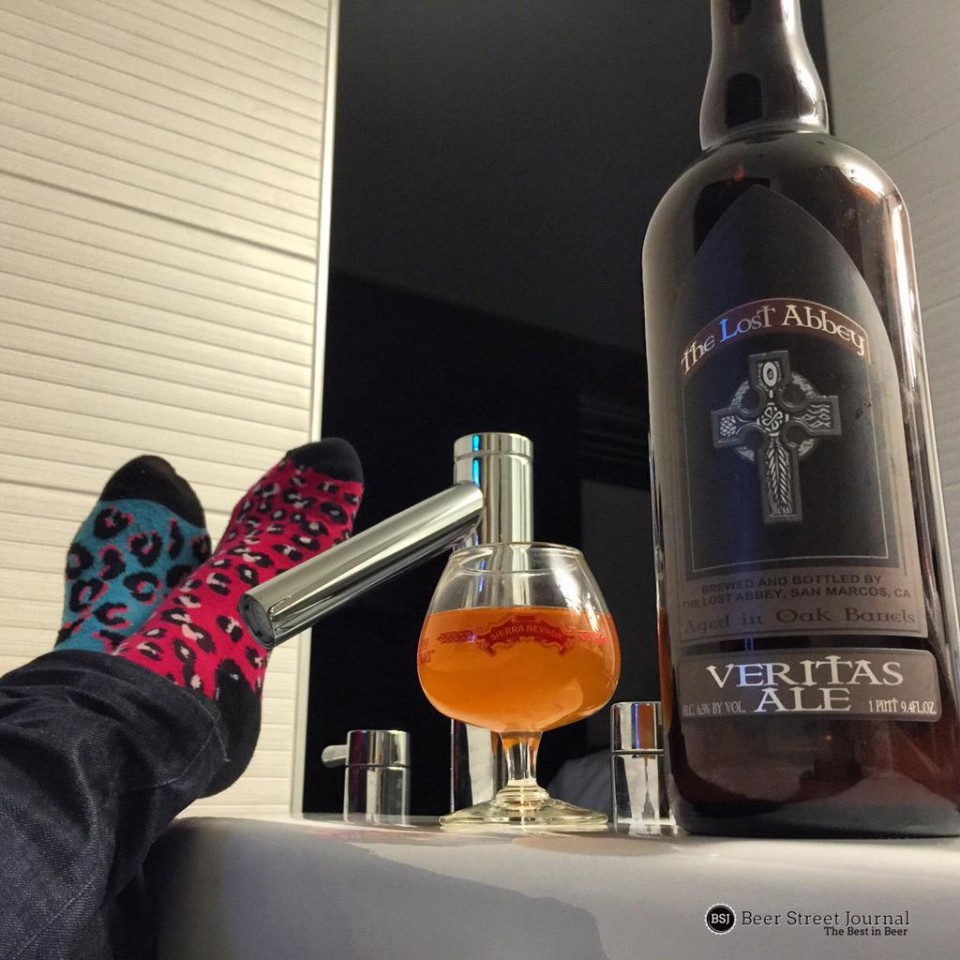 Lost Abbey Veritas 016 will be released at the annual "Barrel Night" hosted by the brewery on Saturday, November 7th in San Marcos, California.
Lost Abbey Veritas 016  was inspired by a previous sour, Spontaneous Cheer, and is the 16th version of the blended sour barrel-aged in oak casks featuring the first-ever use of white peaches in the Veritas iterations. Previous Lost Abbey Veritas brews, including the GABF Gold-Medal winner, Veritas 015, have been barrel-aged, and combined Brettanomyces yeast with fruits such as nectarines, cherries, peaches, and apricots.
150 tickets for the annual "Barrel Night" will go on sale Tuesday, October 6th at 12pm (PST) for $200, and will include an exclusive dinner created by San Diego's own Christian Graves, 5 single-barrel tastings from The Lost Abbey Oak Aging Program, and 4 bottles of Veritas 016. The event is on November 7th.
Lost Abbey Veritas 016 will also be sold online at retail value, $41, during a secondary release on Tuesday, October 13th at 12pm (PST). Purchases will be limited to 3 bottles/person due to the high-demand of this brew, and bottles will be available to pickup the weekend of November 14th & 15th at the San Marcos taproom.
Hint: Don't miss out on this extra-special brew…tickets for the release sold out last year in under 60 seconds.
Style: American Wild Ale (w/ White Peaches, Oak Aged.)
Availability: 750ml Bottles, Corked & Caged.
Arrival: 11/7/15
?? ABV