Topic Archives:
Budda's Hand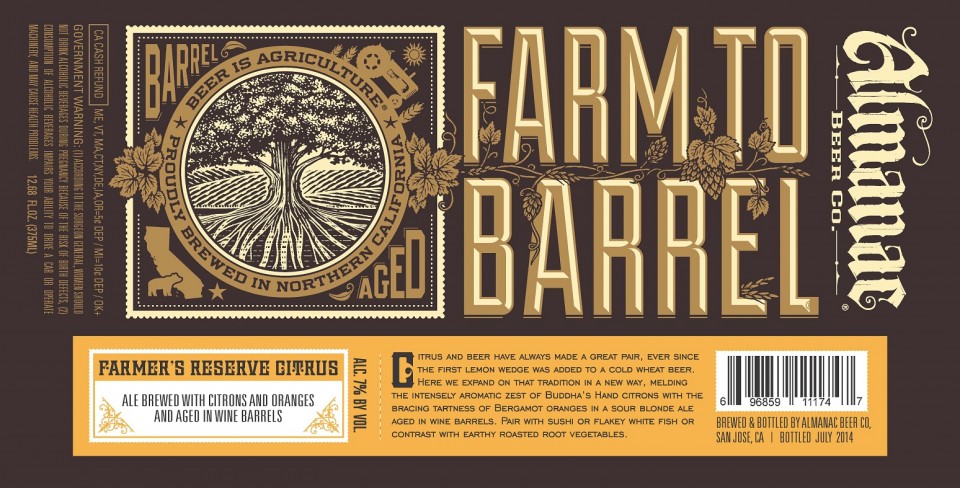 Almanac Farmer's Reserve Citrus has made a return to shelves. The sour ale's recipe has been tweaked for its 2015 summer release.
The base beer is a sour blonde ale aged in wine barrels, nuanced by Buddha's Hand citrons, plus yuzu and blood oranges from San Francisco's Hamada Farms.
Hand-chopped and zested fruit was added to the beer, which has been allowed to barrel age since the winter citrus harvest, creating a refreshing sour ale that highlights the natural tartness of fresh citrus.
Almanac Farmer's Reserve Citrus is available in 375 milliliter bottles.
Style: American Wild/Sour Ale (w/ Buddha's Hand, Yuzu Fruit, Blood Orange. Wine Barrel Aged.)
Availability: 375ml Bottles
Return: July, 2015
7% ABV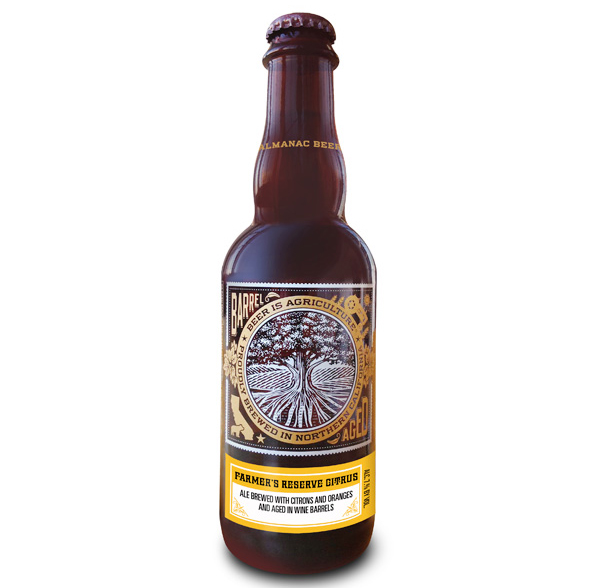 Citrus and wheat collide in Almanac Beer Company's Farmers Reserve Citrus. Bottles of this refreshing summer offering have shipped from Northern California.
The brewery takes a sour blonde wheat beer, then adds zest of Buddha's Hand, Bergamont oranges, and aged it in wine barrels. A great compliment to summer food, and summer temperatures.
Style: American Wild Ale (w/ Buddha's Hand, Oranges. Wine Barrel Aged)
Availability: 375ml Bottles
7% ABV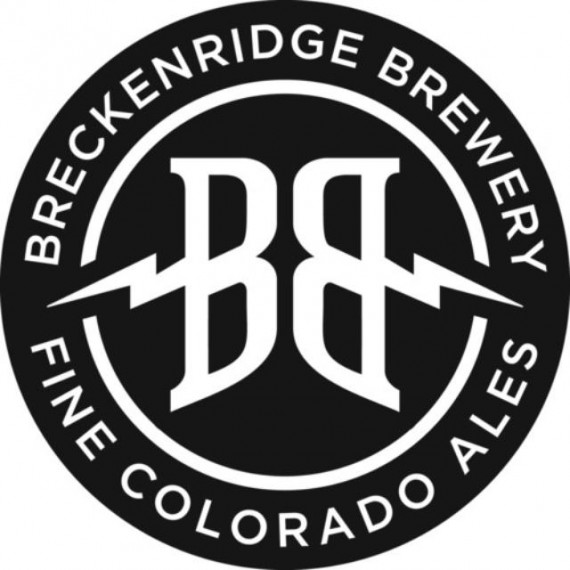 While last year's epic Fantastic Pour may be hard to follow, Breckenridge Brewing and Denver Comic Con want you to come up with a name for this year's special beer. The beer will be a Belgian witbier infused with Buddha's hand, an odd-looking, tentacled yellow citrus fruit from Asia. There has to be some sort of nerdy pun in this whole thing somewhere and Breckenridge wants you to find it.
Once the name is chosen, a custom label will be created in time for the debut at a launch party around the first week of May. So what's in it for the winner? How about a year's worth of beer, 4 collector pint glasses, a Breckenridge tap handle with the beer's name on it, and a Denver Comic Con swag bag. That's right, a year's worth of free beer! For more more information, the fine print, and where to enter check out the Facebook page here.
Style: Witbier (with Buddha's Hand)
Availability: on tap only during Denver Comic Con
Arrival: May 2013
6% ABV