Topic Archives:
Barleywines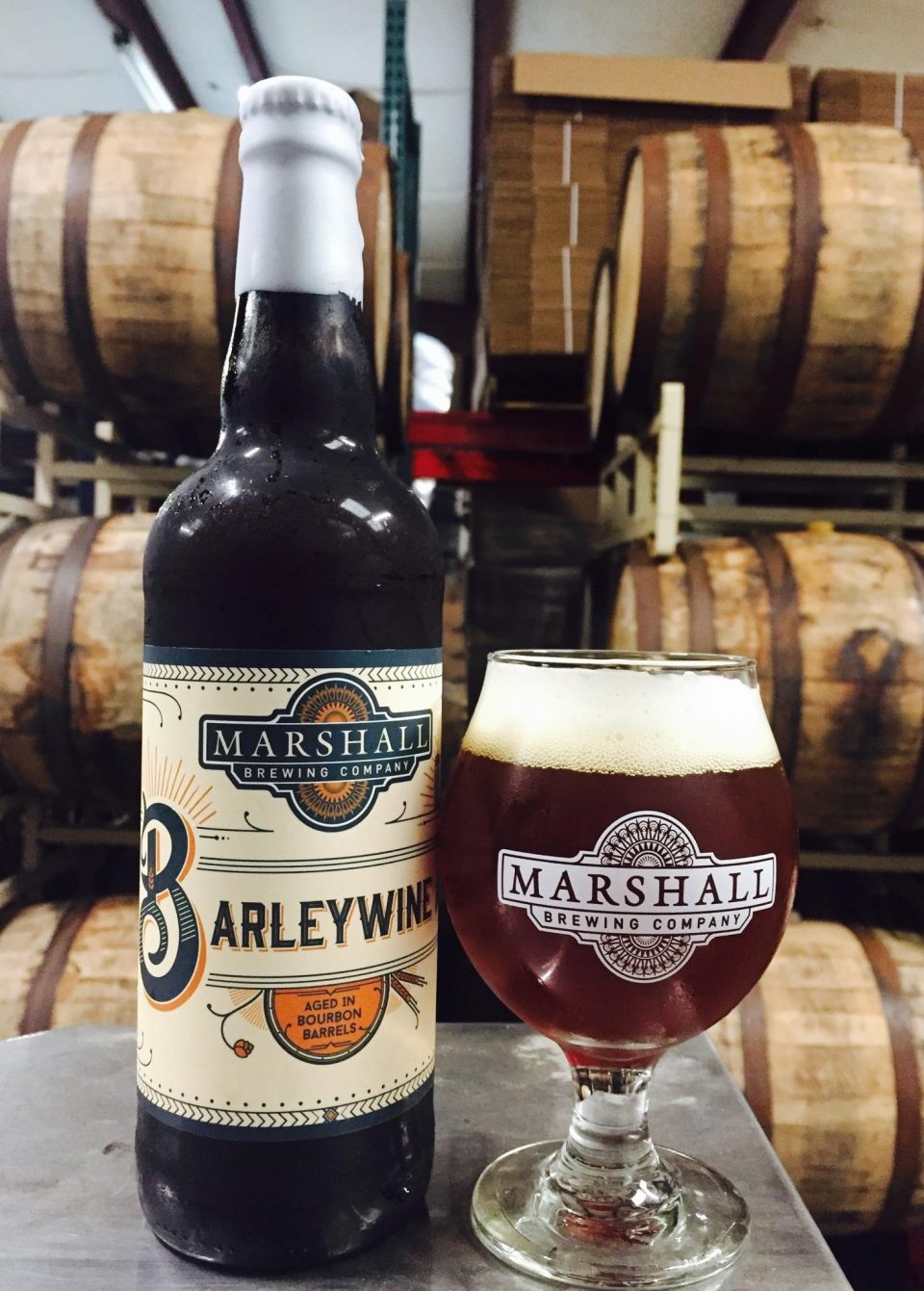 Marshall Brewing Barleywine, aged in bourbon barrels, has been released.
Earlier this year, the Tulsa, Oklahoma based brewery racked their American barleywine into bourbon barrels, that had previously held their Black Dolphin Stout. The idea behind this was to bring just a touch of the bourbon left over in the oak, and far less of the tannic character the barrels can impart.
After letting the American hops mellow for a while, and the barrels imparting a little flavor, the barleywine is ready.
Aroma offers light bourbon, sweet oak, brown sugar and plum. Taste follows aroma with rich malt sweetness.
Marshall Brewing Barleywine is available in 22 ounce, wax dipped bottles.
Style: Barleywine (Barrel Aged. Bourbon.)
Availability: 22oz Bottles, Wax capped.
Debut: 11/10/16
9.2% ABV
Image: Marshall Brewing