Topic Archives:
American Stouts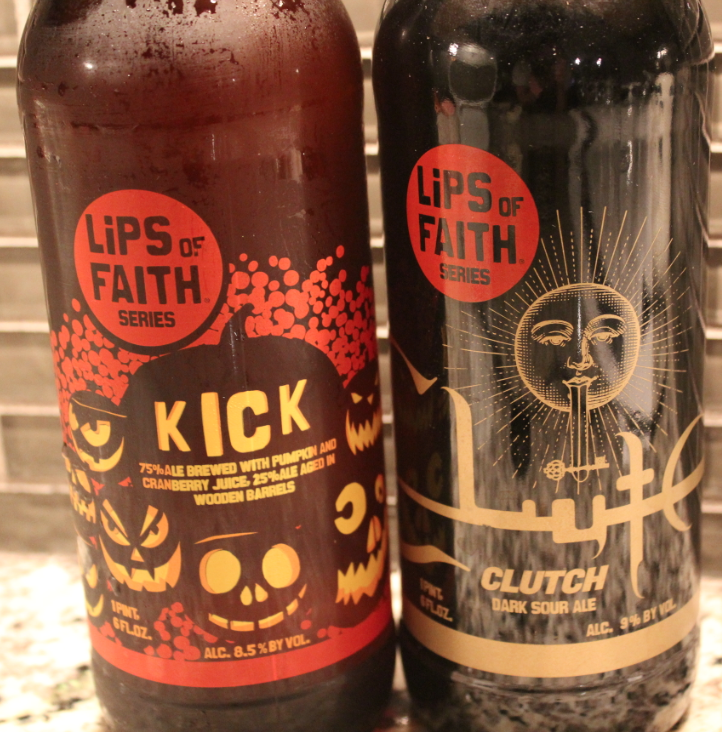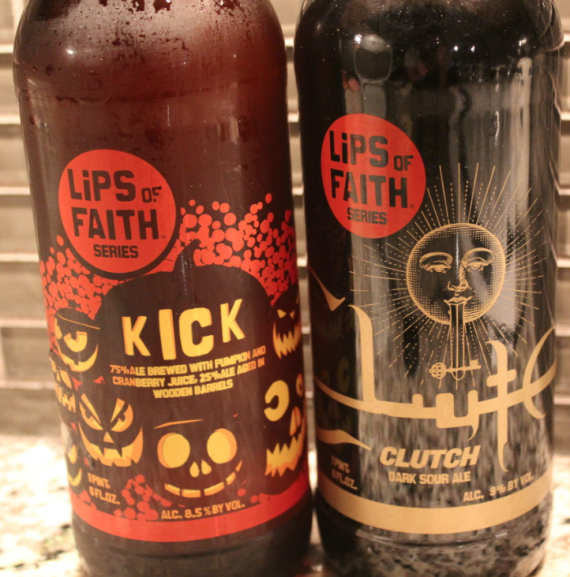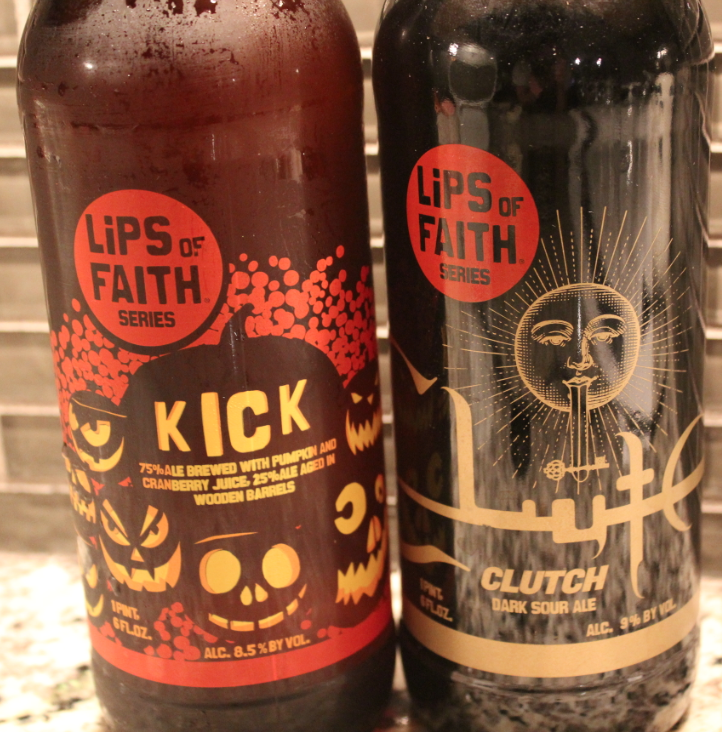 The newest Lips Of Faith Beers from New Belgium are hitting shelves.   (Or has depending on what part of the country you are in)
Kick – Fruit/Veg Beer, 8.5% ABV.  Brewed with Elysian Brewing, Kick is slightly sour.  Pumpkins, cranberries and a little oak aging stretches this flavor across the entire fall season.    This puts NB's & Elysian's collaboration count to near 10.   If you like slightly tart/sour beers with a touch of fruit, don't miss this beer.
Clutch – American Stout ,9% ABV. Named for  Maryland-based hard rock band. NB describes it best with: The sour stout has a pronounced bass line of dark chocolate, coffee and black malts that bridge the sourness of the dark wood ale for a fluid riff.  Clutch is a roasty stout with a twinge of sour notes.  A rockstar.
Availability: 22oz bombers, Some Draft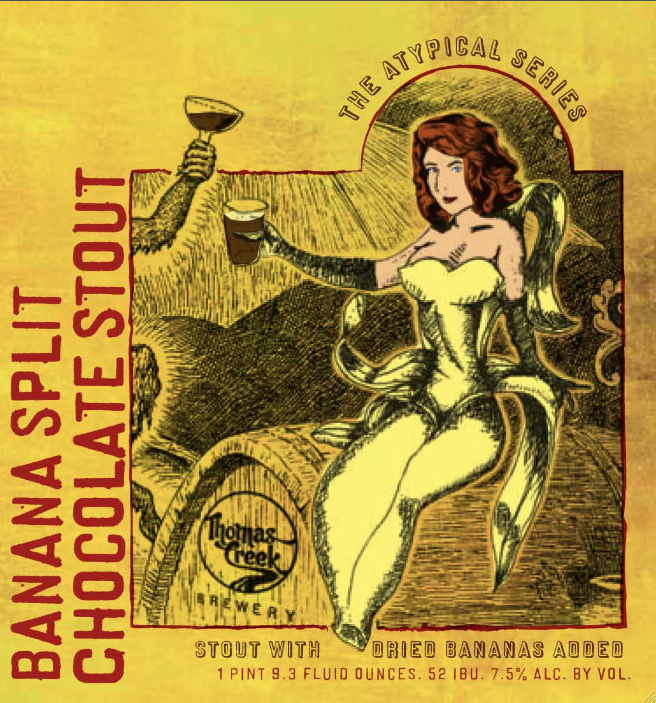 Thomas Creek Brewing (Greenville, SC) recently added a specialty line of beers dubbed the "Atypical Series". It fits well with the breweries slogan Sink the Status Quo. The beers in this lineup come in 750 ml bottles, corked & caged with the first release being Conduplico Immundus Monachus or "Double Dirty Monk." That release is on shelves now – a Belgian style porter. Meet the 2nd Atypical member – Banana Split Chocolate Stout.
This beer is a full bodied, roasty stout with hints of chocolate banana. I already got a chance to taste this beer, and it was a fun stout to drink. The brewers at Thomas Creek minimalized use of dried banana chips in this beer, focusing more on letting the yeast bring out this flavor profile. The malts & chocolate are very prevalent, with a light hint of banana in the nose, & finish.
Label:
Forgive us, our transgressions. Banana split chocolate stout has flavor so rich you will feel like you have just saddled up to the counter at an ice cream parlor. This dark chocolaty libation boasts caramel, toffee, and roasted malt flavors. It is crisp and smooth, allowing distinct banana overtones to satiate your daily dose of sinful indulgence.

Availability: 750ml bottles, corked & caged.
Arrival: June, 2011
7.5% ABV