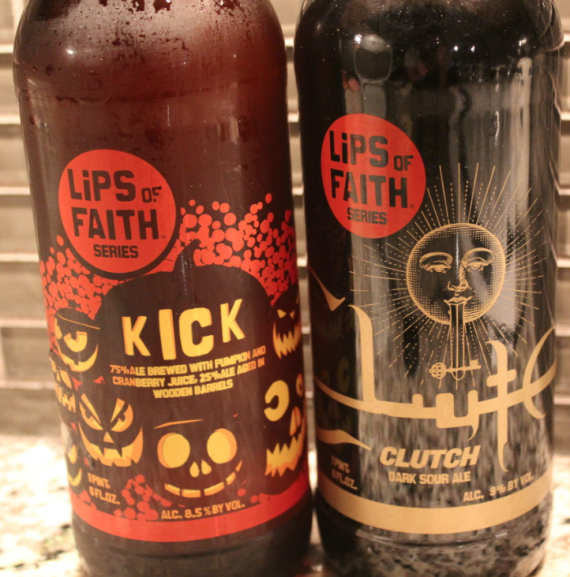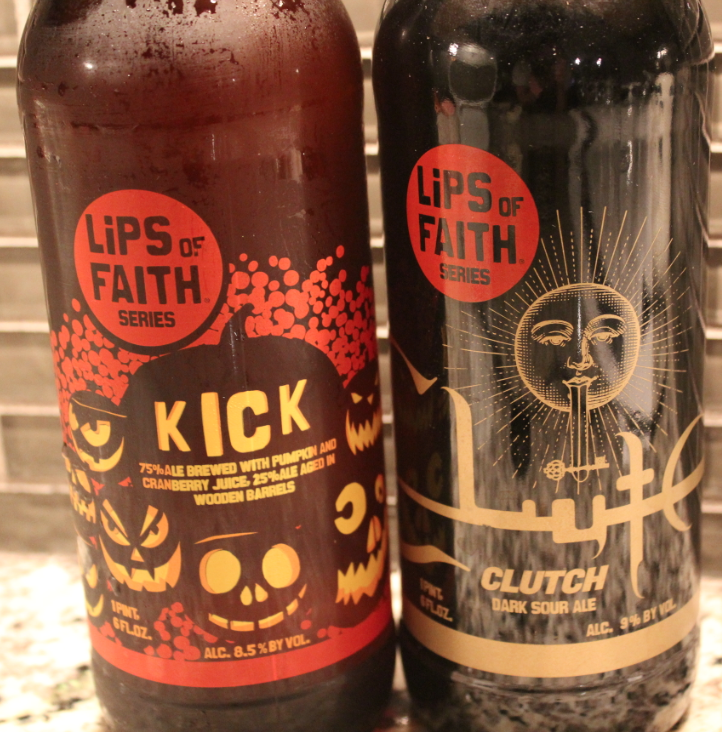 The newest Lips Of Faith Beers from New Belgium are hitting shelves.   (Or has depending on what part of the country you are in)
Kick – Fruit/Veg Beer, 8.5% ABV.  Brewed with Elysian Brewing, Kick is slightly sour.  Pumpkins, cranberries and a little oak aging stretches this flavor across the entire fall season.    This puts NB's & Elysian's collaboration count to near 10.   If you like slightly tart/sour beers with a touch of fruit, don't miss this beer.
Clutch – American Stout ,9% ABV. Named for  Maryland-based hard rock band. NB describes it best with: The sour stout has a pronounced bass line of dark chocolate, coffee and black malts that bridge the sourness of the dark wood ale for a fluid riff.  Clutch is a roasty stout with a twinge of sour notes.  A rockstar.
Availability: 22oz bombers, Some Draft