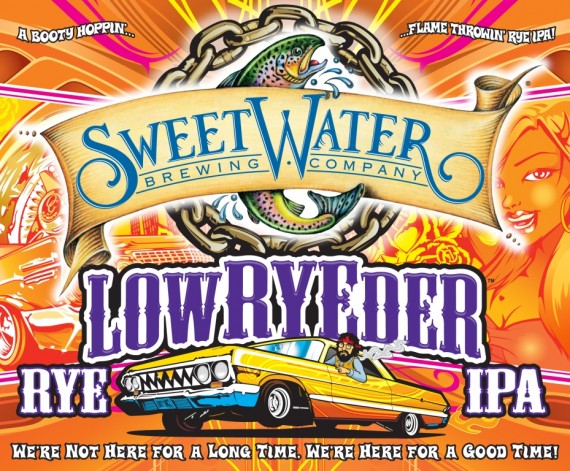 SweetWater's Crank Tank Rye'd Ale — a rye beer brewed to benefit Camp Twin Lakes will get year round treatment this year.   This crank will get a new name prior to it's promotion- LowRYEder.
…a flame throwin' Rye IPA ignited by a 25% shot of rye malt capped by a super hoppin' blast of Mt Hood and Centennial hops making this IPA bounce!  
You'll see LowRYEder arrive in June on draft and in the Tackle Box mixed packs, followed by 12oz/6 packs in July.
Style: Rye Beer
Check out  SweetWater's latest news…