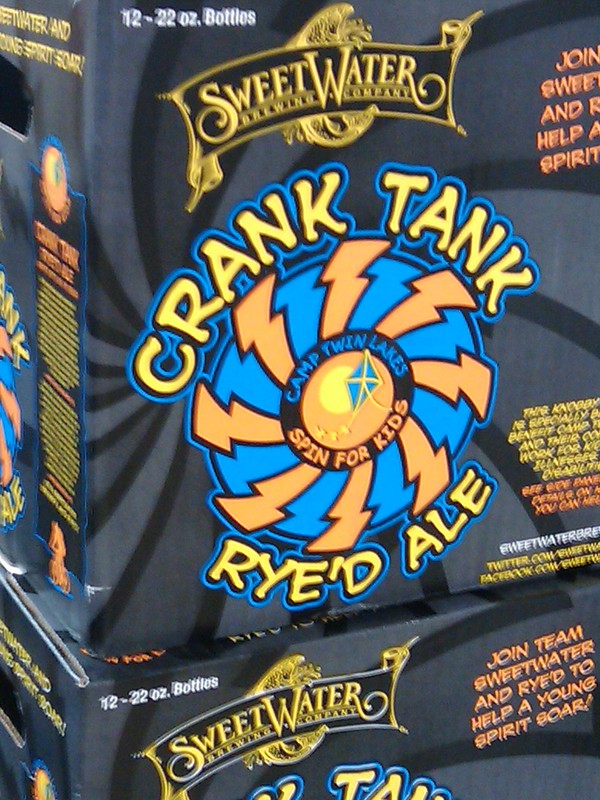 It's here – SweetWater's latest beer – Rye'd Ale.  This beer benefits Camp Twin Lakes a not-for-profitorganization that offers year-round recreational, therapeutic, and educational programs for children facing serious illnesses and other physical, emotional and life challenges.
Beer Rundown:
Hops: Columbus, Mt. Hood, Centennial.
Dry Hops: Mt Hood, Centennial
Malts: 25% Rye Malt.  2 Row, Malted Rye, Caramelized Rye, Flaked Rye, Munich Rye.
Yeast: Top Fermenting Ale.
Availability: 22oz Bombers.  Draft.  One time, Side Project Brew.
Looking for this? 9/13 – Just arrived @ Tower on Piedmont. Tapping at Atlanta Taco Macs!
6.2% ABV
45 IBUS's