This is the "I told ya so" conversation. The minute SweetWater Brewery's cans launched, I knew it wouldn't be long before they would be available on Delta Airlines, also based in Atlanta, Georgia.
Delta will begin serving SweetWater's flagship brew – 420 Extra Pale Ale on Delta's 34 daily flights between Hartsfield Jackson Atlanta International and New York's LaGuardia Airport starting April 1.
"Delta is a world-class organization, as well as a local neighbor, so we couldn't be more excited about this alliance and the opportunity for SweetWater to be featured onboard," said SweetWater Founder and Big Kahuna Freddy Bench. "Our new cans eliminate the glass restrictions that previously held us back from offering our beer in great spots like airplanes, stadiums, beaches and more. This is an exciting time for craft beer and I'm personally looking forward to enjoy a few 420s on my next trip to The Big Apple!"
SweetWater recently launched 420 Pale and IPA in both 12oz and 16oz can formats this month.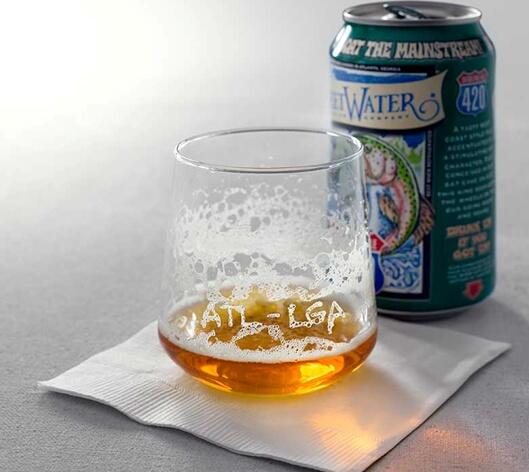 Images via SweetWater Brewery