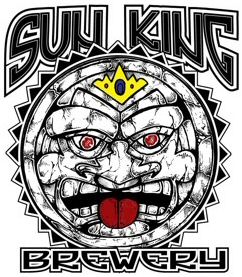 Sun King Brewing Bitter Druid ESB.
Per SK:
Style: Extra Special Bitter
Availability: Semi-annual, draft only.
ABV: 5.8%
IBU: 43
Although Fuller's owns a copyright for the appellation in the United Kingdom, ESB has become a popular style among American pub brewers.
Britons have historically referred to hoppy pale ales as 'bitters,' applying different designations depending on the alcohol volume. Ordinary bitters feature the least alcohol by volume, best bitters offer slightly more booze, and strong or extra special bitters have the highest ABV. ESB's are well-balanced beers that offer a lot of hop flavor without the aggressive hoppiness of IPAs or American Pale Ales. ESBs are typically golden to amber in color and despite their name, are no more bitter than pale ales.
An Americanized ESB, Bitter Druid has a rich malt start followed by a crisp hop finish. When pairing it with food, Eric Fear suggests that you "keep it English and go with your finest Shephard's Pie. The cheese and mashed potato portions will work really well with the rich malt profile while the refined hoppy bitterness works really well with the peas and gamey meat found at the bottom."