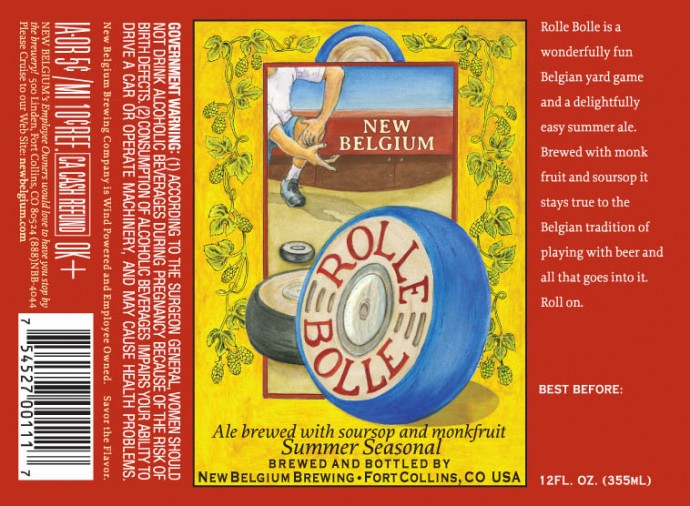 From Belgian yard game to beer, New Belgium's (Fort Collins, CO) Rolle Bolle looks to make a summer appearance. Your summer quaffing will be potentially different soon – but not with some lager, or pale ale. You might be beating the heat with a brew flavored with monkfruit and soursop.
Rolle Bolle is a wonderfully fun Belgian yard game and a delightfully easy summer ale. Brewed with monk fruit and soursop it stays true to the Belgian tradition of playing with beer and all that goes into it. Roll on.
If you haven't popped over to read up on these additions, here's the Cliff Notes version. Soursop is a fruit native to Mexico/Central/South America. (Pic below). Flavor? Described as a mix between strawberry and pineapple. Monkfruit hails from Thailand and is known for it's sweetness.
Style: Belgian Pale Ale (w/ Monkfruit, and Soursop)
Availability: 12oz bottles, Draft
Arrival: TBA
?? ABV