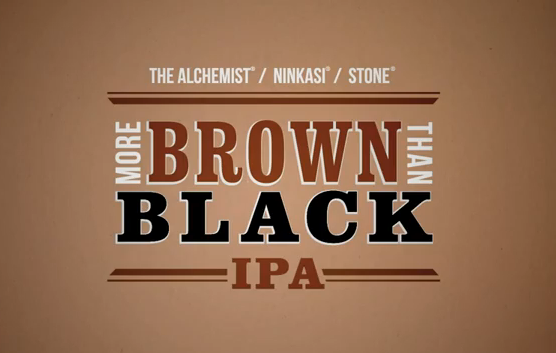 Stone Brewing's newest collaboration  More Brown Than Black IPA. is released today.  The beer is a 3 way collab between Stone, Ninkasi and The Alchemist.  Proceeds from the brew go to Waterbury Good Neighbor Fund, a non-profit organization aiding families affected by Hurricane Irene.
One of the many unfortunate casualties of Hurricane Irene was the destruction of The Alchemist Pub and Brewery in Waterbury, VT. When Stone Brewing Co. Brewmaster Mitch Steele heard of the loss, he immediately sent out an email to The Alchemist Head Brewer John Kimmich asking if there was anything he could do to help.
"John's wife, Jen, wrote back suggesting that John fly out to Southern California for a few days… just to get a break from the reality of everything," recounts Steele. "And almost as an afterthought, she casually mentioned that maybe we could even brew something together. I ran with it."
This isn't the only feel good collaboration this year.  The Green Tea IPA brewed with Ishii, Baird, & Stone raised $64,000 for earthquake victims.
Style: IPA
Hops: Super Galena, Nelson Sauvin, Delta.  Dry hopped with Citra, and Galaxy
Malts:  Marris Otter Pale,  Light Munich, Carafa III Special Dark, and Cara-Helles
Availability: 12oz bottles, Limited Draft.   AZ, CA, CO, FL, IL, MA, NC, NM, NY, OH, OR, PA, SC, TX, VA, VT, WA
7.4% ABV