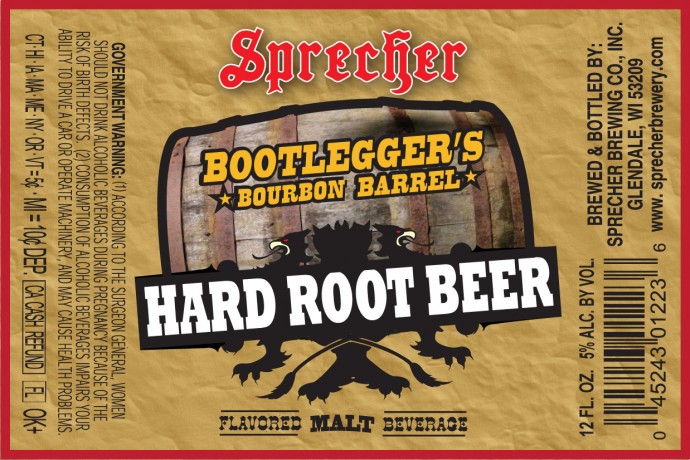 Sprecher's Hard Root Beer (aka root beer for adults) will be a Sprecher staple. Demand of this new release will be limited to local markets due to demand.
…the first few batches will be limited relative to the interested markets. Next week we bottle the second batch — a total of 4,000 cases — which will again be distributed primarily in metro Milwaukee and Madison.
Sprecher Brewing has merged two or their popular products and created Bootlegger's Hard Root Beer, a fermented root beer combining traditional root beer flavors with bourbon and oak.
Style: Hard Root Beer (Barrel Aged)
Availability: 12 oz bottles
Available: Now
5% ABV