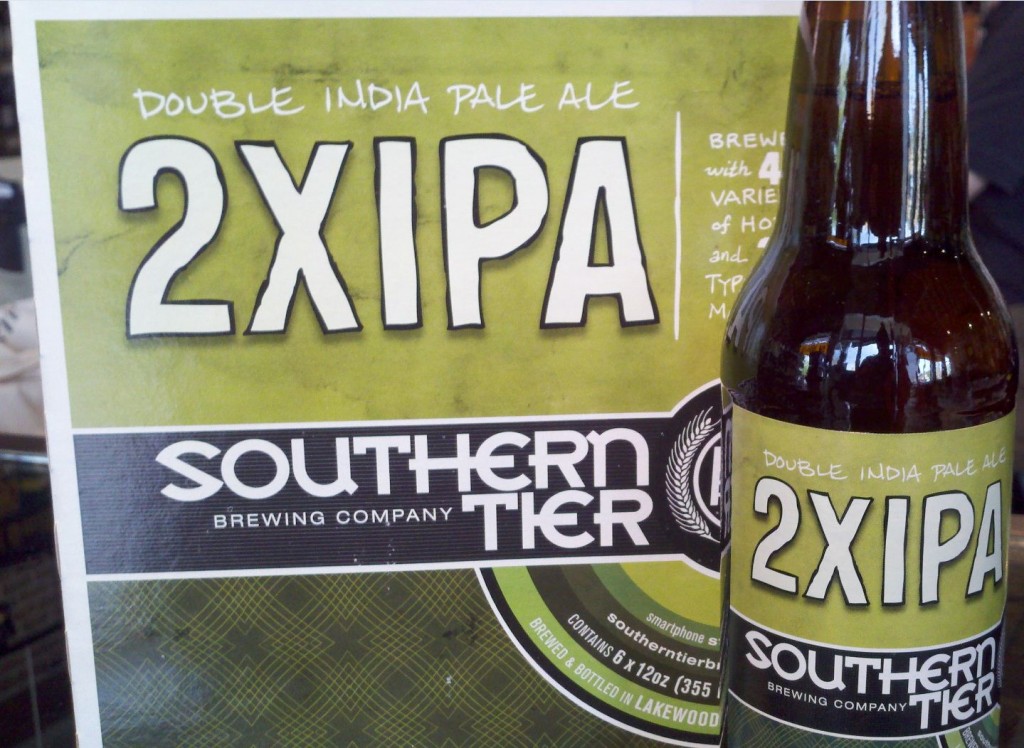 More beer news from Southern Tier.  There has been some buzz about this imperial IPA arriving in the city. Athens got the first shipment.  Some accounts north of Atlanta got a few 6 packs, and now Atlanta finally has it on shelves.  2xIPA is a year round offering from Southern Tier.
Commercial Description:
2xipa is a Double India Pale Ale, brewed with 4 varieties of hops and 3 types of malts. Not quite an imperial, but certainly not a standard India pale ale. Our double IPA is a hop lovers dream. Citrusy and clean with an incredible finish.
Taste Expectations: Lots of citrus hops in this beer.  Caramel malt brings balance to this beer, but not before some hop bitterness.  In character imperial/double IPA.
Availability: 12oz/6pks, Draft.  Year round offering from Southern Tier
8.2% ABV