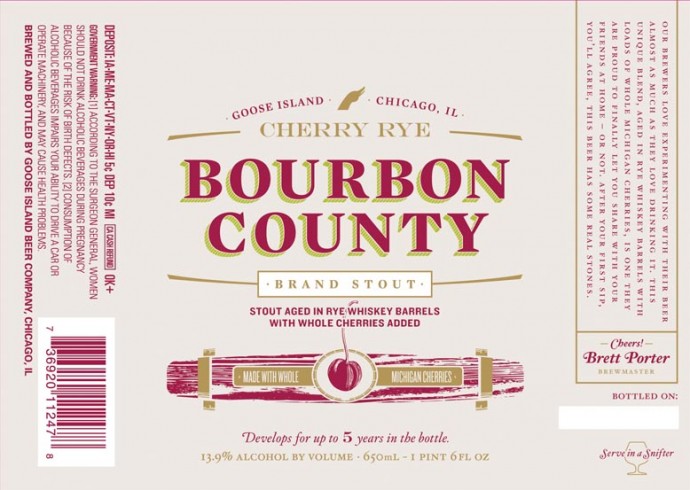 Nerd it up folks. Take a gander (oh now that was funny) at this entry into the Goose Island Bourbon County lineup.  Cherry Rye Bourbon County. The infamous imperial stout aged in rye whiskey barrels with whole Michigan sour cherries.
Our brewers love experimenting with their beer almost as much as they love drinking it. This unique blend, aged in rye whiskey barrels with loads of whole Michigan cherries, is the one they are proud to finally let you share with your friends at home  – or not. After your first sip, you'll agree, this beer has some real stones.
Style: Imperial Stout (w/ Sour Cherries, Barrel Aged)
Availability: 22 oz bottles
Arrival: TBA
13.9% ABV
note: The above is tentative.  Subject to change at whim of the brewer, the beer, or the barrel.