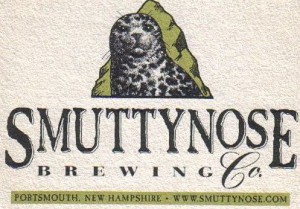 On Friday, Feb 12th, Taco Mac Metropolis will be tapping a cask of Smuttynose Old Brown Dog.  But it doesn't stop there!!  6 unique kegs with accompany the cask, including 2 rare oak aged versions of Smuttynose's small batch big beer series.  Here's your starting lineup —
Old Brown Dog CASK — Brown Ale, 6.7% ABV.  Dry Hopped with Willamette. Hoppy brown ale brewed with Willamette & Cascade. Full bodied, hoppy, with a nice malt backbone.
Baltic Porter — Baltic Porter, 8.7% ABV .  Creamy porter with hints of raisins, coffee, and chocolate.  Nice malty presence.  Usually released in 22oz bombers.
Imperial Stout — Imperial Stout, 10% ABV.  This stout has some noticeable hops, and coffee in the finish.   Carmel malts, and noticeable alcohol, but well balanced.
The Terminator G-Bock — Doppelbock, ?? %ABV.  Oak aged version of the offering.  Part of Smutty's short batch series.  Full of caramel malts, bready malts.  Sweet in aroma, and some sweet in taste.  Lightly hopped. Drinkable.
Wheat Wine — Wheat Wine, 10.7% ABV.  Alcohol tones present in the barleywine reminiscent ale.  Citrus, fruity.  Some sweet and of course wheat.
Oak Aged Big A IPA — Imperial IPA, 9.6% ABV. Oak aged edition of this small batch big beer series.  Balanced IPA with grapefruit aromas and flavors.  Floral with some caramel malts.
Short Weiss — Berliner Weissbier, 3% ABV.  Strawberry aroma and flavor.  Fairly strong carbonation,  with some tart and some malts.  Also some citrus.  Somewhat sour — intentionally.
Cask taps promptly at 6pm, February 12th!
Taco Mac Metropolis
933 Peachtree St NE Atlanta, GA 30309
(678) 904-7211