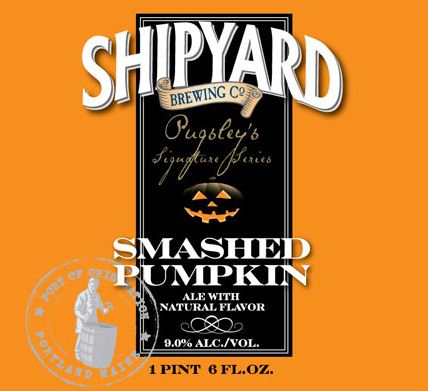 You read that right. Shipyard Smashed Pumpkin and Weyerbacher Imperial Pumpkin are already hitting shelves.  Perfect for 100 degree weather right?
Weyerbacher has actually publicly address this in a recent tweet: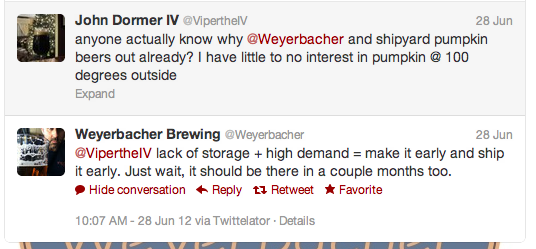 Shipyard's Smashed Pumpkin is a 9%'er, part of the Pugley's Signature Series, and available in 22oz bombers.  Weyerbacher's Imperial Pumpkin is 8%, available in 12 oz bottles and draft with the new artwork seen below.  I guess the season starts early this year.