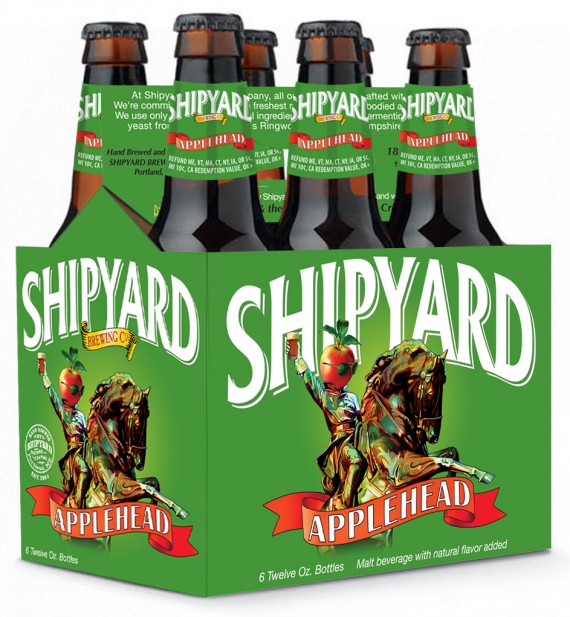 Shipyard Brewing's newest – Applehead will be available by the end of December.  A sister beer to Pumpkinhead, the brewery's fall offering.
"We asked Pumpkinhead fans what other flavors would they like to see and their answer was apple," said director of sales and marketing, Bruce Forsley. "We listened to what our fans asked for and created Shipyard Applehead. Master brewer Alan Pugsley has combined the subtle sweetness of cinnamon and apple with a clean, refreshing wheat ale to create a whole new beer experience."
New England will receive the beer first, starting in December.  Other Shipyard markets will have it starting in January, 2012.  It is already on tap in NH, & MA.
Style: Fruit Beer
Hops: Willamette, Hallertau
Malt: 2-Row British Pale Ale, Light Munich, Malted Wheat
Yeast: Top-Fermenting English
Availability: 12oz bottles, Draft. Dec-March.
Food Pairings: Pork Chops, Sausage, Squash and Apple Pie
4.5% ABV