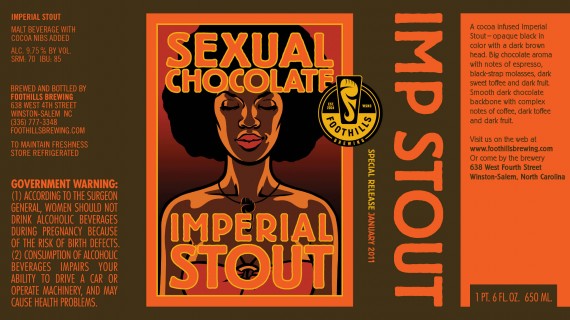 Foothills Brewing has announced that the next release of Sexual Chocolate is January 27, 2012. 
For those of you new to our beer, the Sexual Chocolate is a Russian Imperial Stout infused with organic cocoa nibs.  Opaque black in color, it offers notes of espresso, blackstrap molasses, toffee, and dark fruits that mask an alcohol content approaching ten percent.  
There is a barrel aged release that comes later in the year.
UPDATE: 1/27 – Keg Release.  1/28 – Early AM, bottles.