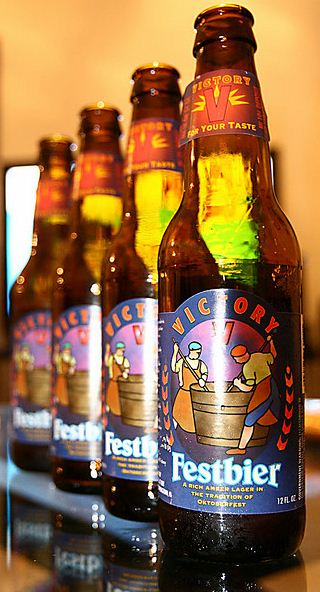 Making it's seasonal fall return is Victory Brewing's Festbier (Downingtown, PA).  Festbier an all German ingredient fall lager that won a gold medal at GABF in 2007.
Commercial Description:
Seductively smooth, this medium-bodied amber beauty is akin to the great Oktoberfest beers of Munich. All German malts and whole flower European hops make this lager true to style.
Beer Rundown:
Style: Oktoberfest/Marzen
Hops: German Whole Flower
Malts: 2 Row German Pilsner, Munich, & Vienna
Availability: 12oz/6pks. Draft.  Seasonal – Septemeber – November
5.6% ABV
Photo Credit: @Munkeyspasm