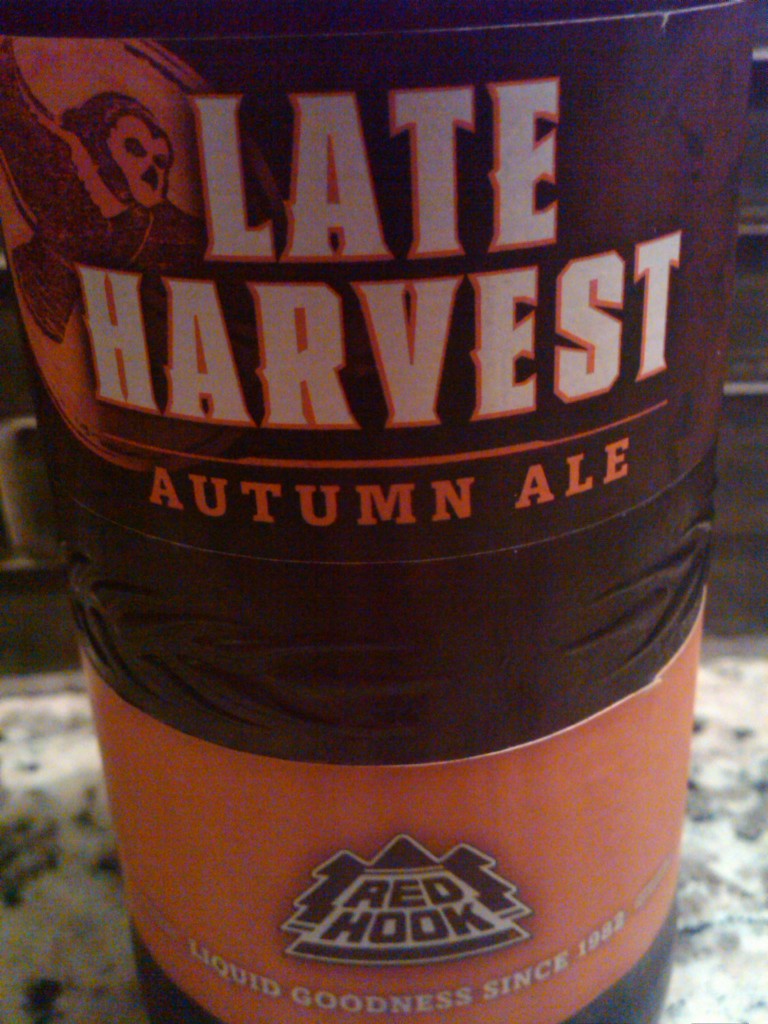 Redhook Brewing (Portsmouth, NH) debuted a great pilsner (Ropeswing) this summer.  That might be why their fall seasonal isn't a lager, but a red ale.  It changes things up a bit.  The label for Late Harvest got a little update in 2008 and has been the same since.
Commerical Description:
As the fall days grow shorter, beer drinkers naturally start their migration toward more robust, full-bodied brews. Late Harvest is an easy-drinking, yet flavorful brew that features a deep chestnut color and unique, roasted malt aroma and flavor. Late Harvest's rich flavor is the result of using four different malts, yet the robust profile remains balanced and sophisticated, thanks to our two distinctive hop additions.
Beer Rundown:
Style: American Amber/Red Ale
Hops: Willamette, Saaz, Chinook
Malts:  Pale, C60, C70/80, C Vienne, Smoke
Taste Expectations: Toasty malts.  Sweet caramel malts.  Light fruit flavors. Grassy/earthy hops.  Another good fall offering.
Availability: 12oz/6 pks. Draft.  September-November seasonally.
5.8% ABV
30 IBU's