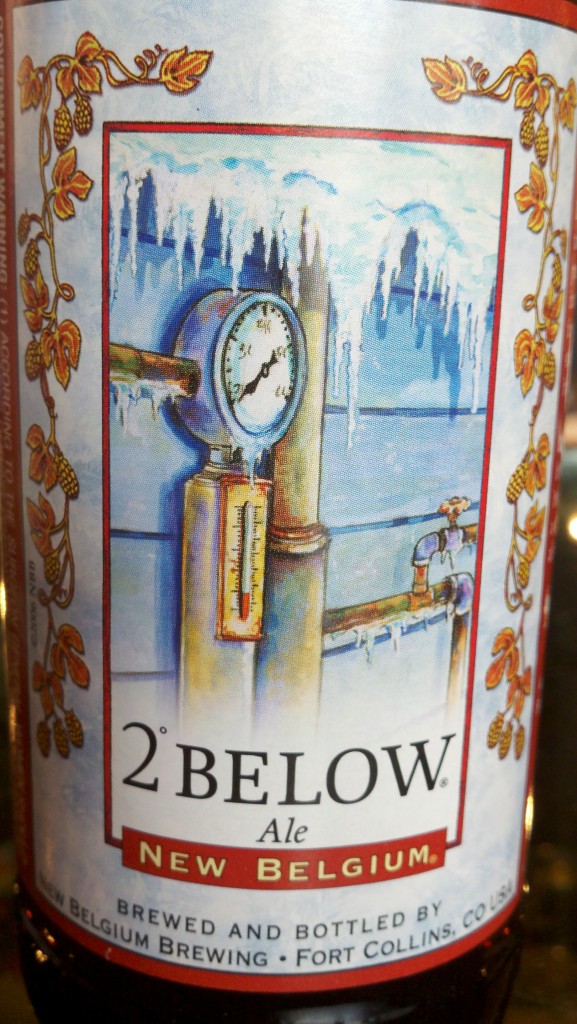 Finally getting the feeling like it's fall? Halloween is a week away, but the beers of winter are arriving daily.  New Belgium Brewing (Fort Collins, CO) brings back a beer meant for the cold.   The brewing process 2° undergoes is interesting.  It's dry hopped of course, but also is pushed to nearly freezing to give the beer a beautiful clarity.
Commercial Description:
Pull on your wool socks and crack open a 2° Below Ale. This tasty winter warmer started life as a small batch beer brewed for the Al Johnson Uphill Downhill a telemark ski race in Crested Butte, Colorado. The Uphill Downhill celebrates the exploits of Al Johnson, letter carrier extraordinaire, who delivered mail by ski in the late 1800 s. Dry hopping during fermentation creates a floral nose with a hint of pepper and spicy, subtle undertones. 2° Below provides a bright, hoppy palate and a cheery warm afterglow.
Beer Rundown:
Style: ESB
Hops: Target, Sterling, Liberty
Malts: Pale, Munich, Caramel, C-80, Carapils, Victory
Taste Expectations: Touch of citrus in the hops.  Orange. Floral also.  Malts are biscuity & caramel.  Clean finish.
Availability: 12/6 pks. Draft.  Late Oct-Jan. Seasonal.
6.6% ABV