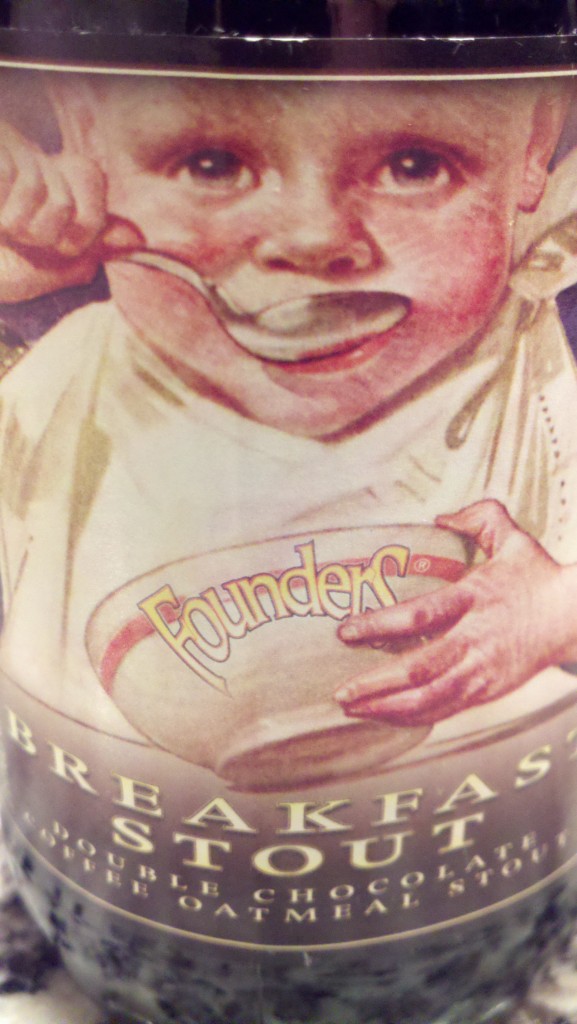 The beer that is the precursor to both Kentucky Breakfast Stout, and Canadian Breakfast Stout is making it's seasonal return, simply – Breakfast Stout.   This double chocolate coffee oatmeal imperial stout is brewed once a year by Founder's Brewing (Grand Rapids, MI) and this year is as delicious as ever.
Commerical Description:
The coffee lover's consummate beer. Brewed with an abundance of flaked oats, bitter and imported chocolates, and Sumatra and Kona coffee, this stout has an intense fresh roasted java nose topped with a frothy, cinnamon-colored head that goes forever.
Style: Imperial Stout
Taste Expectations: Coffee and chocolate of course.  Roasted malts.  Slightly sweet, this beer literally is a rich, roasty, treat.  Alcohol is hidden.
Availability: 12oz/6pks.  Draft.  Seasonal.
8.3% ABV
60 IBU's