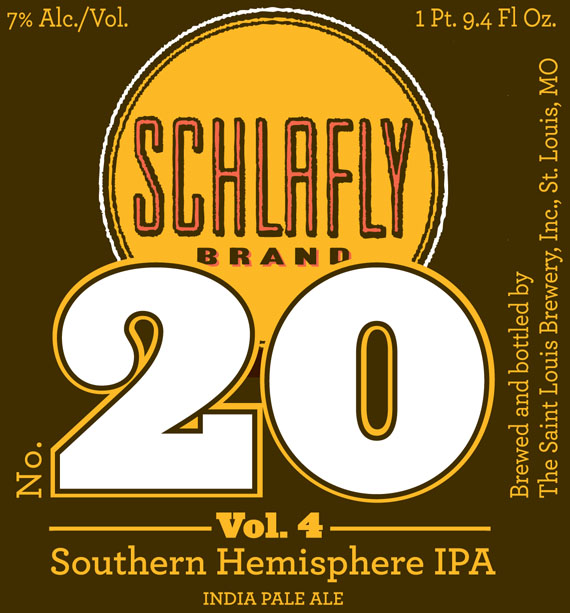 Schlafly Brewing celebrates 20 years with a series of 4 beer releases.  As you can easily see, the above is #4 – Southern Hemisphere IPA.  Brewed with Tasmanian Galaxy hops.
This IPA is kettle-hopped and dry-hopped with a unique hop from Tasmania, called Galaxy. This strong, aromatic hop is distinctly different from traditional Pacific Northwest varieties. Enjoy the last brew in our 20th anniversary series!
#3, Citrus Witbier has just been released.  The full #20 Series Set:
#1: Imperial Pilsner
#2 Hop Toddy
#3 Citrus Witbier
#4 Southern Hemisphere IPA
Availability: 750ml bottles.
Southern Hemisphere is 7% ABV, Release TBA.