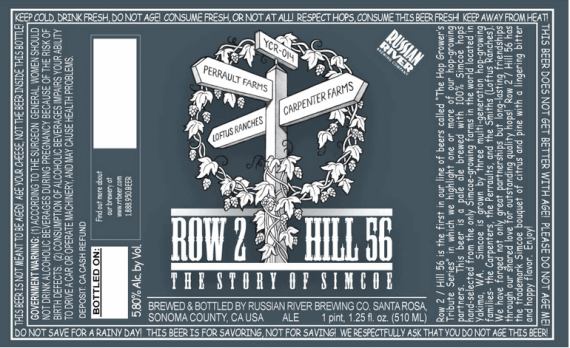 Russian River officially debuts Row 2 Hill 56 in bottles today.  The name is the brewery's nod to the 3 simcoe hop growing families in Yakima valley plus a reference to the exactly location of the experimental hopyard where it was first developed.  The beer?  100% simcoe hopped pale ale.
Bottles will hit the pub this afternoon, with limited distribution to follow.
Style: Pale Ale 
Availability: 510ml bottles, Draft.
5.8% ABV 
rel