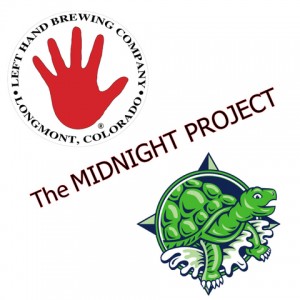 Terrapin & Left Hand Brewing are already talking about the 4 edition of their Midnight Project collaboration series.  The series, started in 2008 – was purported to have been born out of a late night chat at the Brick Store Pub in Decatur, GA.  3 beers have been made since that infamous chat – Terra -rye'Zd, Depth Charge, and Oxymoron.
Beer #4 will is tentatively scheduled to be brewed in July 2011.  This edition is brewed at Terrapin this year, with peaches are being discussed as the ingredient of choice.  Name? While not set in stone, "Fuzzy Wuzzy" is a potential.
Still all the the planning stage & subject to change.  Midnight Sessions #4 is planned for a Fall, 2011 arrival.