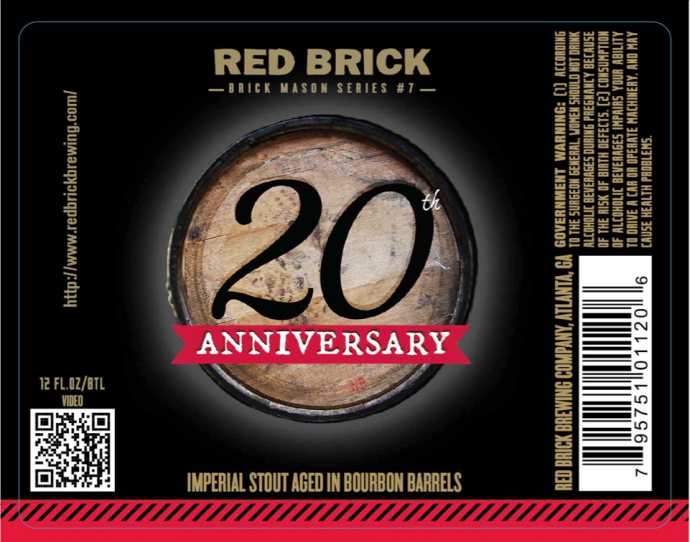 Red Brick Brewing (Atlanta, GA) will be taking 20th Anniversary Imperial Stout out of the barrels this month and bottling it. This stout is the biggest beer Atlanta's oldest brewery has ever created, and aging it in Bufflo Trace bourbon barrels (a brewery first).
Look for 20th Anniversary in Atlanta at the anniversary party in late July, and on shelves in August, 2013. Check out Beer Street Journal's inside look at barrel filling day below. (P.S. It's also the QR code!)
Style: Imperial Stout (Barrel Aged)
Availability: 12oz bottles, Draft
Arrival: August, 2013
10% ABV
Inside Red Brick's Biggest Beer Yet from BeerStreetJournal.com on Vimeo.