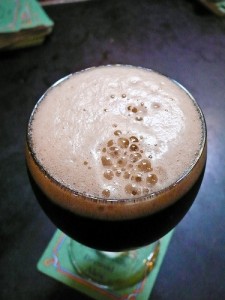 One of the more rare offerings by Terrapin Brewing ( Athens, GA) is their "Big Sloppy Monster."  Big Sloppy is actually their imperial red ale – "Big Hoppy Monster" aged about 14 months in Jack Daniels barrels.
This keg is tapping at Leon's Full Service in Decatur, GA with 13 other offerings by Terrapin including their newest Side Project #13 "Hopzilla" Double IPA.
Other offerings include Monks's Revenge, Boom Shakalager, Hopsecutioner, Rye Pale, Hop Karma, Gamma Ray, Reunion 2010, Rye Squared, Big Hoppy Monster 2009, Golden Ale.
RUMOR: Substance Abuse – I.E. Wake & Bake in Jack Daniel's will also make an appearance!
Taps starting flowing @ 5pm!
Leon's Full Service – 5pm, 8/12
131 East Ponce De Leon Avenue
Decatur, GA 30030-2513