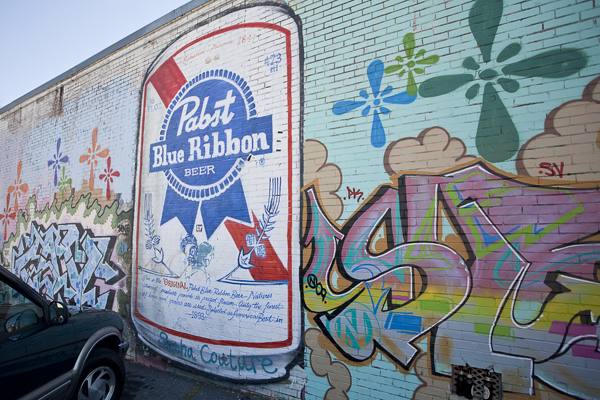 Pabst Blue Ribbon was purchased last year for over 250 million by C. Dean Metropoulos & his 2 sons.  Since then, some changes have occurred.  Schlitz was brought back from the dead, & most recently PBR announced it's relocation to Los Angeles. Interesting indeed, but the story doesn't stop there.  Apparently not everyone supports PBR's changing scene.
[quote]"I want it to fail," said Bryan Clarke, former vice president of marketing.[/quote]
This anger is aimed at C. Dean Metropoulos & his sons currently running things. Bryan Clarke left the company in November of 2010.  He was instrumental in reviving the company with new "grassroots" methods instead of expensive Super Bowl commercials.  PBR even handed out cans of their beer to artists to be painted into their artwork.  Surely by now you have seen a PBR can on painted on the side of a building somewhere, or in pop culture artwork.  Much of this non-traditional style of beer campaigning helped the company regrow drastically in 2009 & 2010.
[quote]"I hope they lose every dollar they have. If our core PBR drinker knew that what they were drinking is owned by guys like these, it's the last beer they'd want to drink."[/quote]
Clarke is very straight forward in saying his anger and comments are due to the fact that after working hard to revive brands like PBR & Schlitz, he doesn't get to be a part of it going forward.  By now you have seen Schlitz "Gusto" back on tap handles & big cans again. As it turns out, the recipe disappeared for many years.  The brewers had to visit with ex-employees of the 1950's-60's to figure out how it was brewed.  <ChicagoTribune>
Pic Credit: PurgeATL