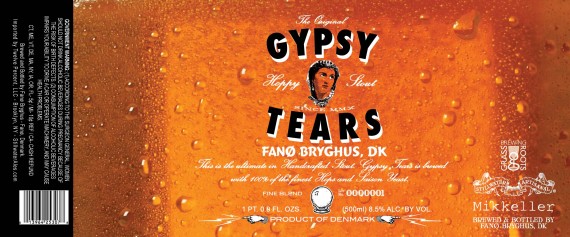 Stillwater Artisanal Ales, Mikkeller  and Grass Roots Brewing, and Fano Bryghus have been collaborating.   Fano is based in Denmark, founded in 2006.  You'll recall, Stillwater and Mikkeller are both gypsy brewers. (No physical brewery.)
"The original hoppy stout is it's tagline."  A saison yeast finishes this beer.
This is the ultimate in handcrafted stout.  Gypsy Tears is brewed with 100% of the finest hops and saison yeast.  
Style: Let's say imperial stout. (ish)
Availability: 16.9% ABV
8.5% ABV
Here's a little Borat for your Wednesday morning…