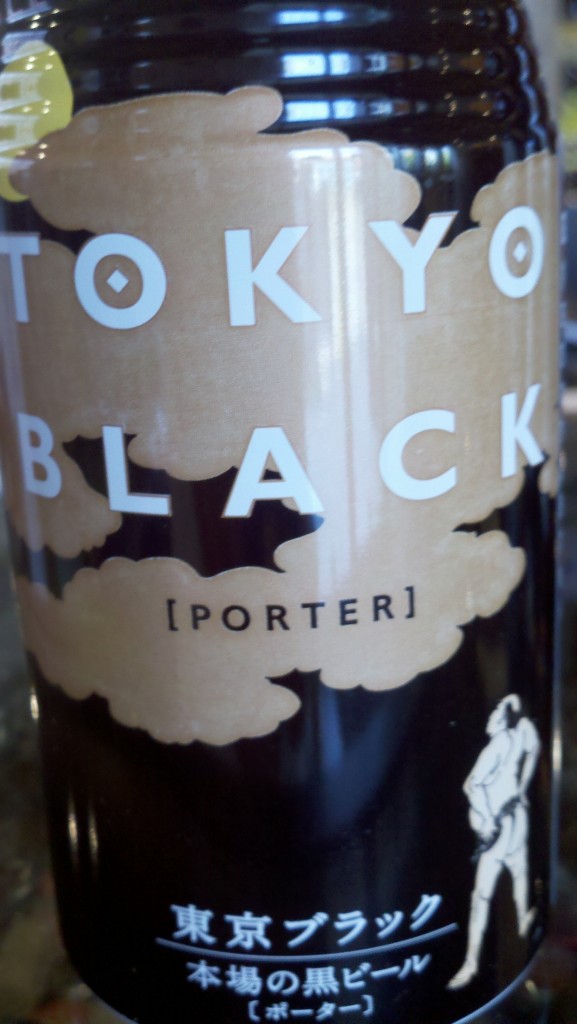 Here is an interesting one.  As the "can' revolution grows in the United States, it's not only U.S. craft brewers getting in the game.  Tokyo Black just hit North America – all the way from Japan.
Tokyo Black is brewed in Nagano, Japan by the Yo-Ho Brewing Company.  Their other offerings include an IPA, Organic saison, and a barleywine.  After some serious Google translating ( and then trying to have it make sense) here's the info on Tokyo.
Commercial Description:
"Black" Tokyo Confidential birth begins in the British ales.  In England the rich dark personality of this beer is popular. The "Porter" was the first drink in the UK – the national beer. Savory flavor roasted malt and aromatic hops give off is now beloved the world has been far exported to Japan. But for us there is only one such dark can not be satisfied from the perspective of a beer fan. After the distance it the English porters travel to make it to Japan, the freshness is lost.  Because the style is not found in Japan, we made it here. For us to drink.
Style: American Porter
Taste Expectations: Roasted dark malts. Coffee.  Touch of dark chocolate.  Hops are subtle.  Malts are sweet.  Nice & complex.
Availability: 12oz aluminum cans.  Sold individually.
5% ABV