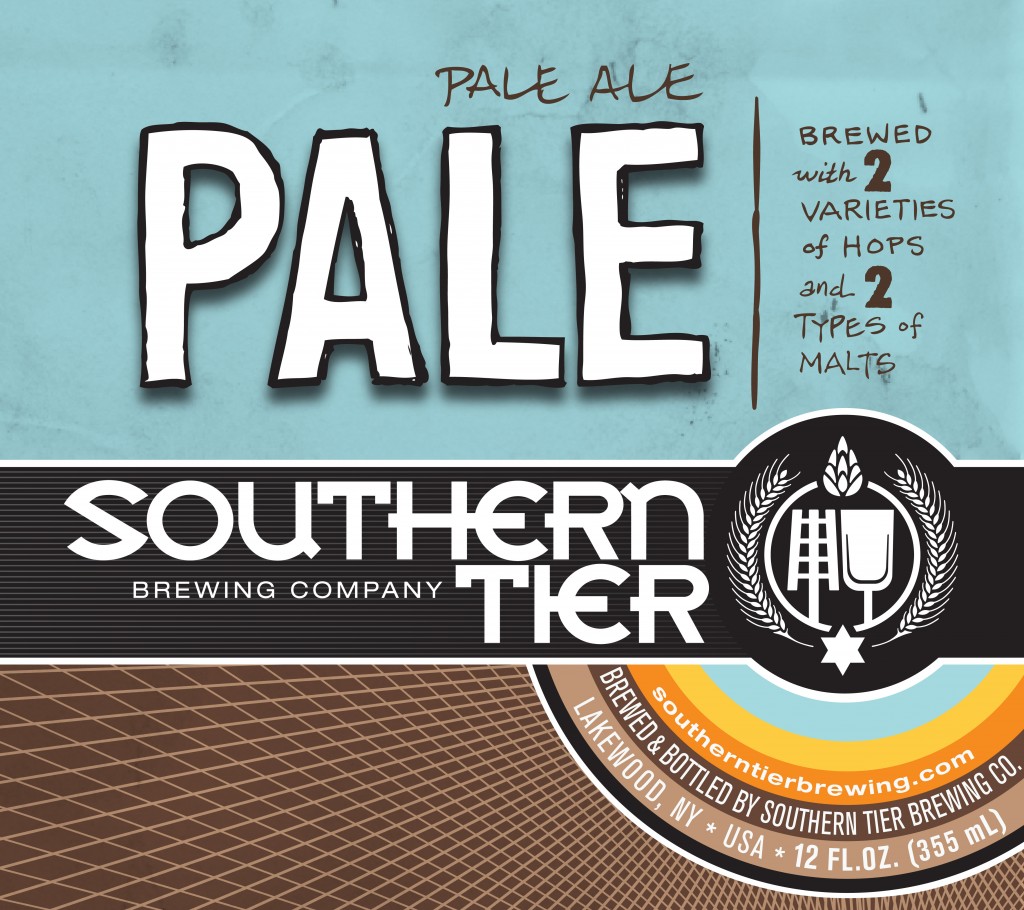 Even with Southern Tier's big 13 title launch and the successful release of Creme Brulee and Farmer's Tan, one of the Lakewood, New York brewer's year round beers didn't make it south until now.  The beer is Pale Ale and it has arrived.
Pale Ale is brewed with 2 varieties of hops and 2 types of malts. Brewer's description –
"Our Pale is an aggressively hopped, with immense overtones of grapefruit and tangerine wrapped in a delicately refined body of pale barley and wheat."
Taste Expectations: Citrus and grapefruit aroma.  Those flavors shine through in the taste.   Light malts balance this out this pale ale.  It's light and crisp.
Availability: Year round offering in 12oz/ 6 pks and Draft
6% ABV