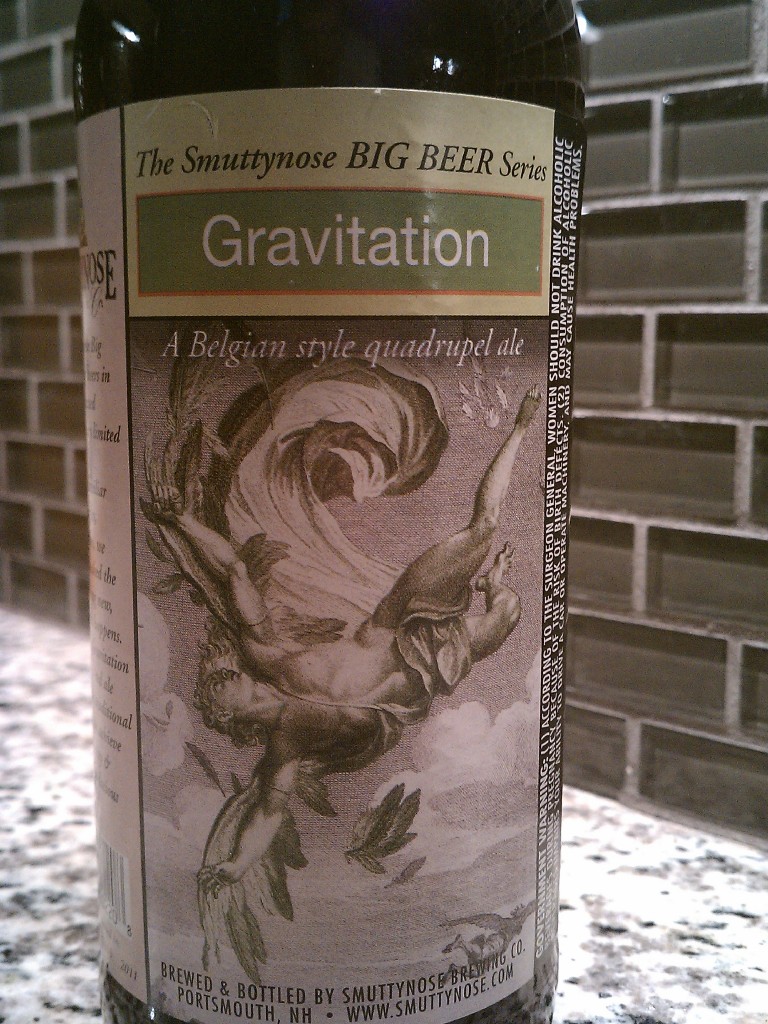 Gravitation is a Belgian Quad by Smuttynose Brewing (Portsmouth, NH) first brewed in January 2009. 2010 marks it's second release.  (First time in Atlanta I believe.)  Gravitation is the newest edition to Smutty's Big Beer Series.
The Belgian beer uses lots of dark Belgian malts, and over 200 lbs of raisin puree per batch.  From Smuttynose's description –
"The resulting flavor is a viscous mix of dark fruit, rum, toffee and raisins balanced with aromatic fruitiness of the Belgian yeast."
In 2009 the beer was 6.6% ABV.  This year – a whopping 12% ABV.
Taste Expectations – Raisins & caramel.  Dark fruits & vanilla with malty sweetness helps balance the 12% ABV.  Faint apple, and clove mixed in also.  Fun one to sort out on your palette.  Other tasters mention figs, molasses, toasted malts, yeast.  Everyone's different. It's your adventure…
Availability – 22oz Bombers, and limited draft offerings.  None specified for the Atlanta market yet.  Late May – June. 2nd Annual release.