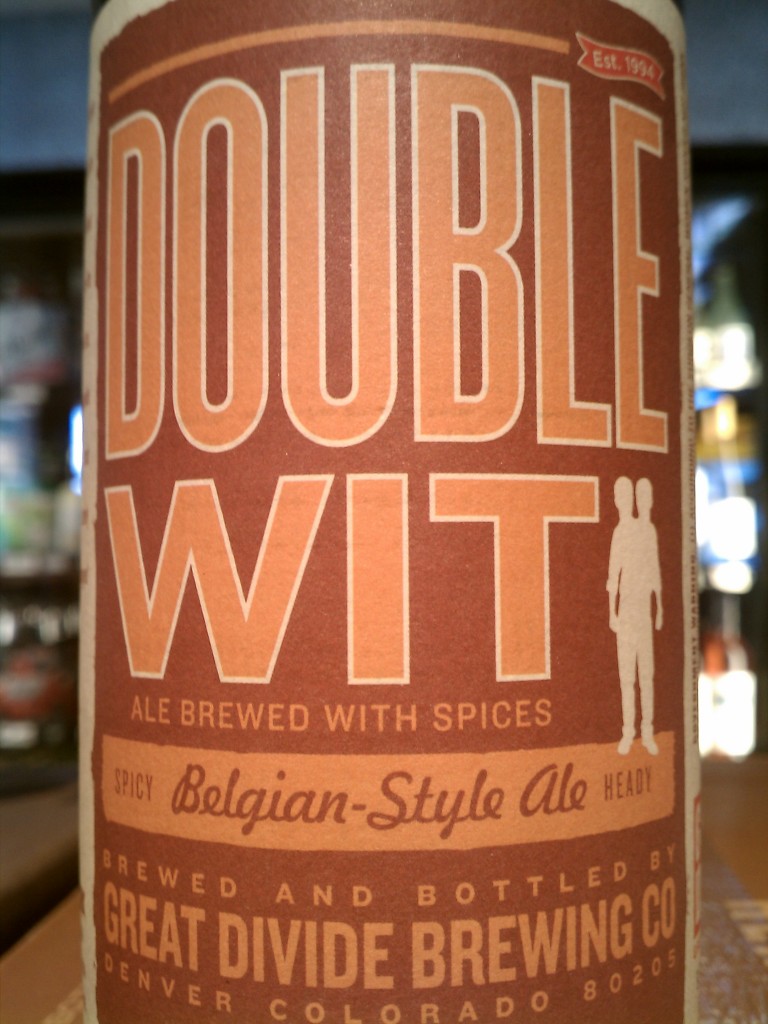 Great Divide Brewing (Denver, CO) announced Double Wit last year, along side Oak Chocolate Yeti.  Double Wit  had very little shelf presence in it's initial release in the southeast, but in 2010 things are different.  Double Wit is here, and in higher quantity.
Double Wit Belgian Style Ale is a witbier. Witbiers are pale, cloudy beers that are unfiltered with high levels of wheat in the brew.  Witbiers are spicy – with notes of orange/orange peel, coriander, even banana.  Great Divide Describes Double Wit –
"Double Wit is Great Divide's more muscular take on the beloved white ales of Belgium. Unmalted wheat and Belgian malted barley give the beer a light body and straw hue, while coriander and curaçao provide the traditional notes of spice and light acidity. The brewers emphasize that this cloudy, deceptively drinkable creation should be enjoyed without the addition of fruit."
Taste Expectations – Spicy with a strong flavor of wheat.  Spices include banana and clove.  Belgian yeast is notable and sells the flavor.  Easy drinking for higher ABV.
Suggested Food Pairings – Steamed mussels, cioppino (seafood stew), Brillat-Savarin triple crème cow's milk cheese, lemon tart.
Availability – June – August 1. 22 oz Bombers, & Draft.  2ND Seasonal release.
8.1% ABV