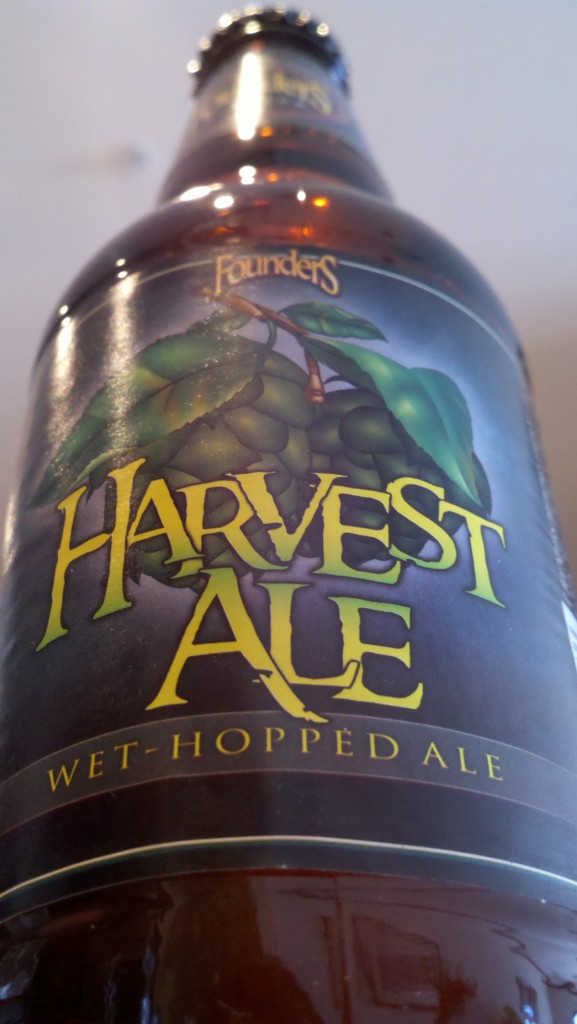 This is the first time this fall seasonal from Founder's Brewing has hit Atlanta.  It's a wet hopped pale ale brewed alongside the fall hop harvest.  Wet hopping is the act of using fresh picked whole flower hops to the beer.  This gives the beer a fresh hop flavor, and gives a less bitter taste than it's dried counterparts.
Commercial Description:
This liquid dream pours a hazy golden orange straw color with a white, two-finger head. Your first sip of this beer rewards you with a super juicy hop presence bursting with citrus, then finishes to introduce toasted malt undertones.
Style: American Pale Ale
Taste Expectations: Citrus hops with a touch of pine.  Toasty malts balance this flavorful pale.
Availability: 12oz/6pks. Draft.  October seasonal
6.5% ABV
70 IBU's