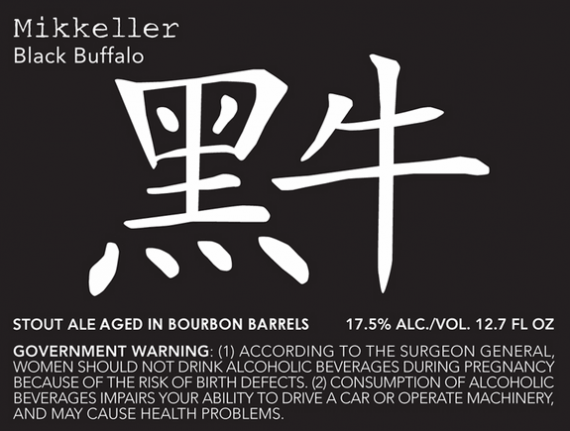 The strongest beer in Scandinavia is coming back with a brand new edition. (Ice, Ice Baby anyone?)  Mikkeller's imperial stout is strong from the start -17.5%.  Barrel aged editions include Islay, Whisky, Cognac & Peated editions.   Now – bourbon.
Black Buffalo will be available in 12.7oz bottles. (Potentially waxed?)
Ingredients :
Water, malt, roasted barley, dark cassonade, ale yeast and champagne yeast.
17.5% ABV
Brewed at De Proef, Imported by Shelton Brothers