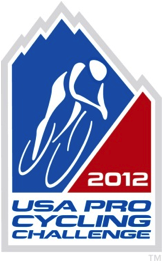 New Belgium Brewing Named Official Beer Partner for USA Pro Cycling Challenge
Fort Collins Brewer of Fat Tire to Tie Philanthropy into Sponsorship   FORT COLLINS, COLO. (April 12, 2012) — New Belgium Brewing, maker of Fat Tire Amber Ale, has signed on to become the official beer partner for the USA Pro Cycling Challenge.  This seven-day event, starting in Durango, Aug. 20, and finishing in downtown Denver on Aug. 26, features world-class cyclists racing across the Colorado Rockies.  The event's partnership with New Belgium extends through 2013 and will bring an additional philanthropic component to the race with an emphasis on bicycle advocacy.
"The USA Pro Cycling Challenge is a great fit for New Belgium," said New Belgium CEO Kim Jordan. "The race is a powerful showcase for our beautiful state and it allows us to help grow awareness around the cycling issues we all hold dear. We're excited to see where we can take this in the next few years."
New Belgium will be the presenting host of each day's beer garden, a favorite gathering place for spectators and a key component in the fun and entertaining atmosphere of the finish line festivals. As an additional element to New Belgium's activation, the company will partner with non-profits along the route to raise money and awareness. Proceeds from custom USA Pro Challenge/New Belgium glassware sales at New Belgium viewing parties across the country will benefit cycling and environmental non-profits.
"Having the support of a local company that is so well-known throughout the country means a lot to us," said Shawn Hunter, CEO of the USA Pro Cycling Challenge. "We are very excited to be partnering with such an innovative company and a passionate supporter of our race. New Belgium will be a great addition to the USA Pro Challenge family in 2012."
Conceived on a bicycle trip through Belgium, the Fort Collins brewery has a long history of bicycle advocacy. The Tour de Fat, a 15-city philanthropic bicycle event, has raised more than $2 million for bicycle non-profits across the country. The League of American Bicyclists has awarded New Belgium its platinum-level bicycle friendly business award. Additionally, New Belgium awards a cruiser bike to all employees on their one-year anniversary.
About New Belgium Brewing Company
New Belgium Brewing Company, makers of Fat Tire Amber Ale and a host of Belgian-inspired beers, began operations in a tiny Fort Collins basement in 1991. Today, the third largest craft brewer in the U.S., New Belgium produces nine year-round beers; Fat Tire Amber Ale, Ranger IPA, Shift Pale Lager, Belgo IPA, Sunshine Wheat, Blue Paddle Pilsner, 1554 Black Ale, Abbey and Trippel, as well as a host of seasonal releases.  In addition to producing world-class beers, New Belgium takes pride in being a responsible corporate role model with progressive programs such as employee ownership, open book management and a commitment to environmental stewardship.  For more information, visit www.newbelgium.com.
About the USA Pro Cycling Challenge
For seven consecutive days, the world's top athletes race through the majestic Rockies, reaching higher altitudes than they've ever had to endure — more than two miles in elevation. One of the largest cycling events in United States history, the 2012 USA Pro Cycling Challenge will feature the best of the best in professional cycling, competing on a challenging course through some of America's most beautiful scenery.
Referred to as "America's Race," the second annual USA Pro Cycling Challenge will take place August 20-26, 2012, a week proclaimed by Governor John Hickenlooper as "Colorado Cycling Holiday," and travel through 12 host cities from Durango to Denver. More than 1 million spectators are expected to once again line the route to see if Levi Leipheimer will defend his title as reigning champion, while millions more around the world watch the race live on television and online through the Tour Tracker.
More information can be found online at www.USAProCyclingChallenge.com and on Twitter at @USAProChallenge.