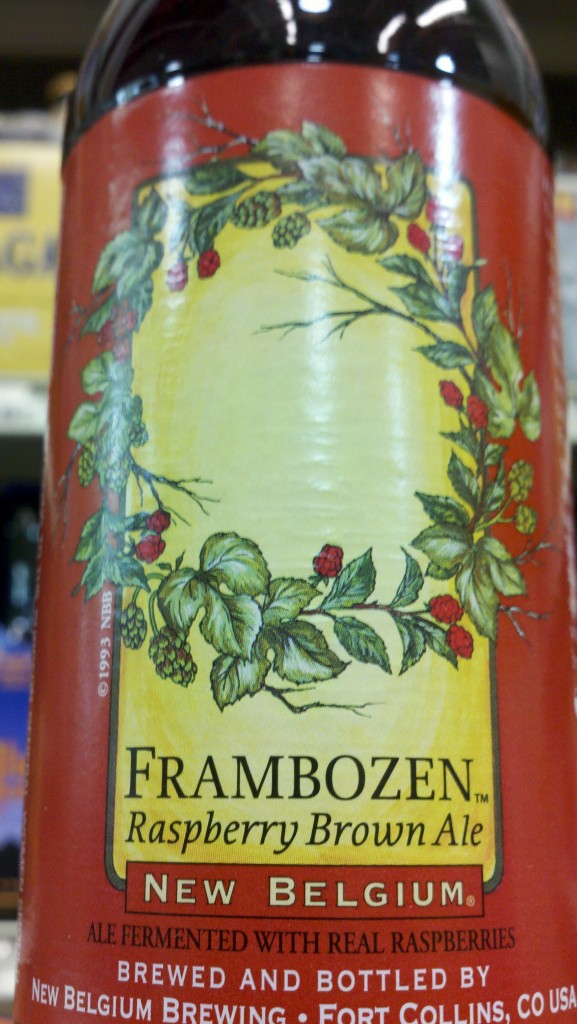 This beer should be on your Thanksgiving beer pairing radar.  New Belgium Brewing's (Ft Collins, CO) Frambozen has made a seasonal return. It is a brown ale infused with fresh pick raspberries from the pacific northwest.  The berries are turned into a pure juice on site, and then loaded into an oxygen free CO2 truck for the trip back to the brewery.  There the juice is delicately handled, and added to the fermentation process.
Commercial Description:
Frambozen begins with the aroma of fresh red raspberries, followed by the ripe seductiveness of a fruity brown ale with depth and delicate malt notes. It is deep ruby in color, with flavors just as rich. Every year, New Belgium sends a delegate to the Pacific Northwest to oversee the process of turning freshly picked berries into a pure juice to be added in fermentation. The coming of Thanksgiving at New Belgium is ushered in with the first sighting of our cellar operators scuttling about, covered head to tow in a festive crimson berry wash.
Beer Rundown:
Style: Fruit/Vegetable Beer
Hops: Target
Malts: Pale
Pure raspberry juice
Taste Expectations: Sweet raspberry with a touch of chocolate.  Caramel malts.  Flavor resembles a truffle.
Food Pairings: Duck/Goose. White chocolate cheesecake. Goat cheese. Sweet desserts.
Availability: 12/6pks.  Draft.  November-January. Winter Seasonal.
6.5% ABV
15 IBU's
Fun Fact: Frambozen is derived from the Flemish word for raspberries