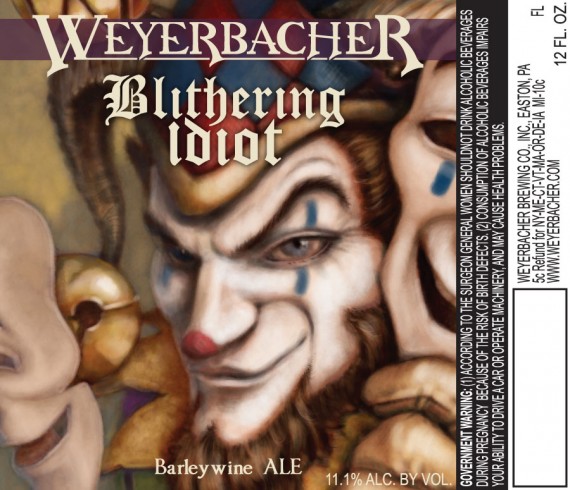 Weyerbacher Brewing is in the process of rebranding, and upgrading their bottle art.  Fresh off the line – Blithering Idiot.  This idiot is brewed year round in Easton, Pennsylvania.
Our barleywine is made in the British tradition of balanced hearty ales. Blithering Idiot is a deep-copper ale with intense malty notes of dates and figs on the palate that follows a pleasurably malty aroma to your taste buds.
Style: Barleywine
Availability: 12 oz bottles, Draft
11.1% ABV 
Check out the Weyerbacher thread for more artwork & updates.  Below: Previous artwork for Blithering Idiot.