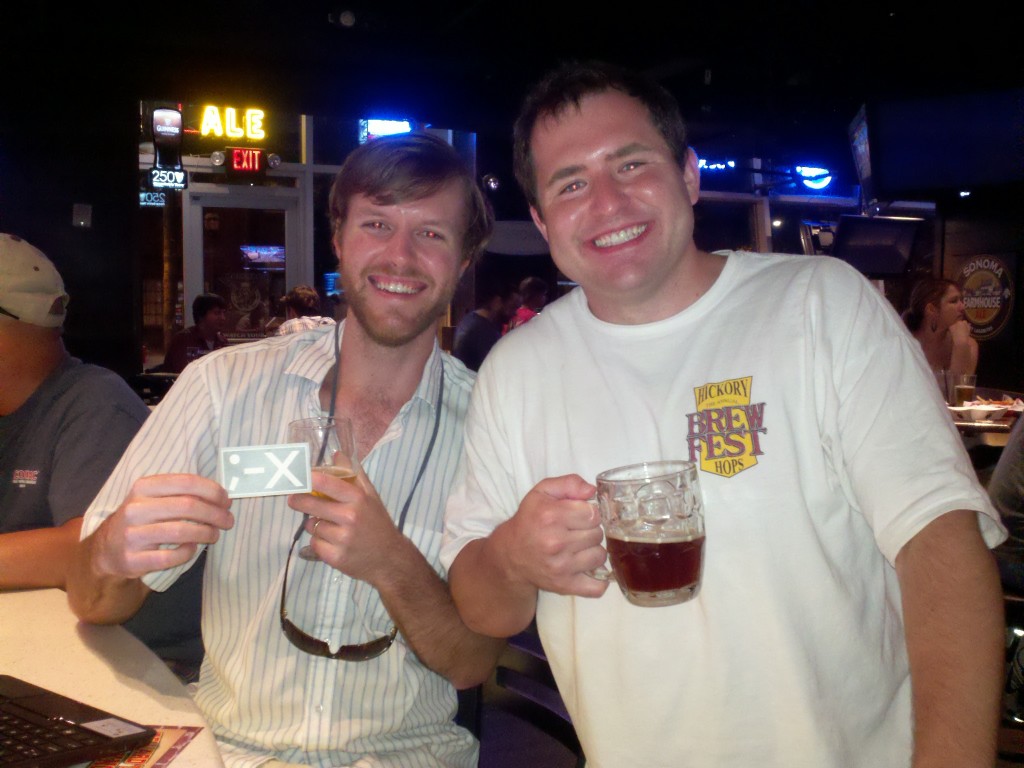 You meet the coolest people over a beer over a beer sometimes.   Last night I stopped by Taco Mac Metropolis for a drink, and @restaurantsATL was there.  He was talking… well I guess NOT talking to this guy Clark.  Clark doesn't speak.   It's not that he can't – he won't .  He's dummied up to raise awareness about cancer.  Pretty tough to do?  It would be for me.   Clark only speaks through social media – Twitter, Facebook etc.  He's been featured on CBS Atlanta, 11 Alive, Mashable, ABC News just t o name a few.
While we were all "talking" last night Donald Munroe – general partner of this Taco Mac location proposed something to aid in Clarks efforts.  Clark has a little over 8 days left in his silence.  For every person that donates $10 dollars to Clark in the next 8 days and can show the receipt to a Taco Mac manager AT the Metropolis location – @DAMunroe will buy you your second beer.  Out of his own pocket! How's that for incentive????
How to donate:  Head over to SilentClark.com and click ways to help.  There is a donate now button.  When you donate, you will receive an email you can print and take with you.
So GO. NOW. It's a great cause, and now there's beer in it for doing a good thing!! GO. NOW. Then come back and enjoy my site 🙂
Special thanks to Donald Munroe for your generosity!
P.S.  The most endearing thing Clark "told" me last night is that he hasn't been able to tell his wife he loves her.  They have been married less than a year.