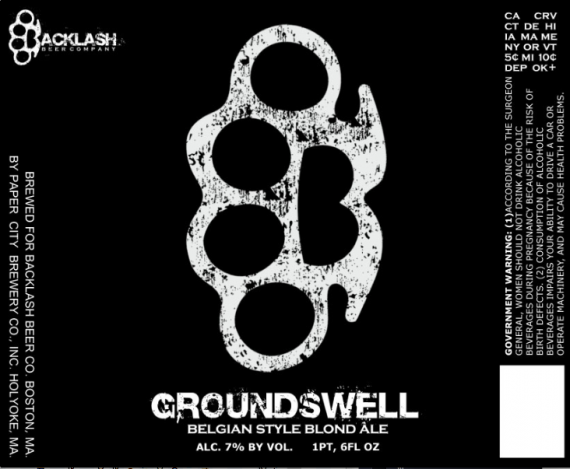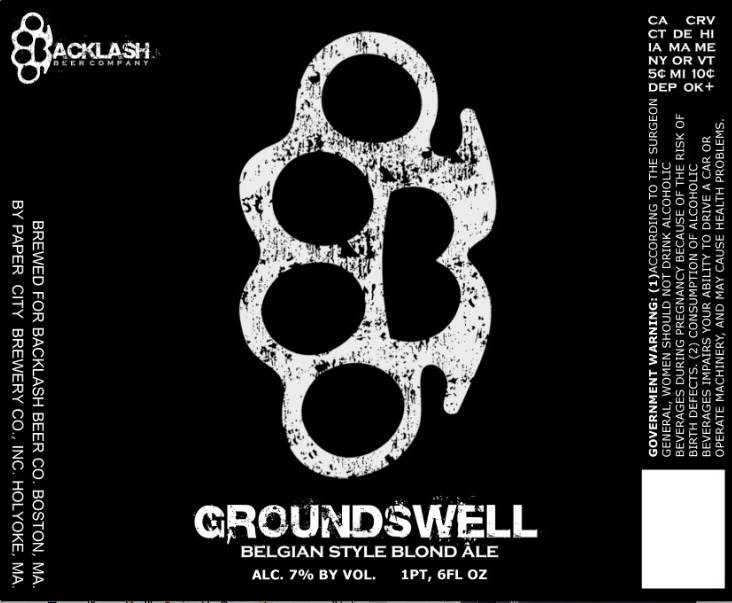 Meet Boston's newest brewery – Backlash Beer Company.  Just days away from shelves (In Boston first of course), Backlash brews with an attitude.
[quote]It's time to stand up against the predictable, old beer establishment and craft beers the way they were intended: flavorful, gimmick free and not produced in ridiculous quantities. We're a Boston company with a Boston attitude, here to reclaim beer by recruiting people to fuel the
craft beer movement.
Join the Backlash.[/quote]
What You Need To Know:
Backlash's first beer – Groundswell (Belgian Blonde), arrives first.  The next beer – Declaration (IPA) arrives in the fall.  Both are 22oz bombers, wax dipped.  Paper City Brewing in Holyoke, MA is brewing these beers for Backlash for the time being.
Follow this developing brewery on Twitter @BacklashBeer & Facebook.