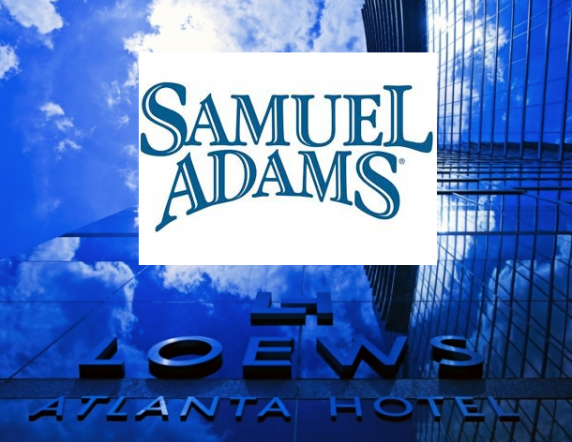 Loews Atlanta Hotel hosts a 5 course beer dinner with Samuel Adams on Wednesday, June 22, 2011.  Food stylings by Olivier Gaupin and Derek Rosen.
Amuse — Sam Adams Light
Shaved Toro Tuna, Amber Beer Agar, Pea Puree
1st Course — Sam Adams Summer Ale
Warm Asparagus Salad, Beer dusted Foie Gras, Beer Gastrique, Quail Deviled Egg
2nd course — Sam Adams Coastal Wheat
Sam Adams Lager Steamed Bouchot Mussels, Bacon Lardoons, Sweet grass Dairy Farm Asher blue, Beer Crisp
3rd course — Sam Adams Black Lager
Smoked Bone in short ribs, Crispy Pork Belly with Tomato Jam, Barley and Pistachio Stuffed Georgia Quail, Chilled Lentil salad and summer ale Reduction
4th Course — Sam Adams Cream Stout
Beer Batter Apple Beignet, Stout Ice Cream
$45 per person
Call 404.745.5745 for reservations.
Loews Hotel Atlanta
1065 Peachtree Street Northeast
Atlanta, GA 30309