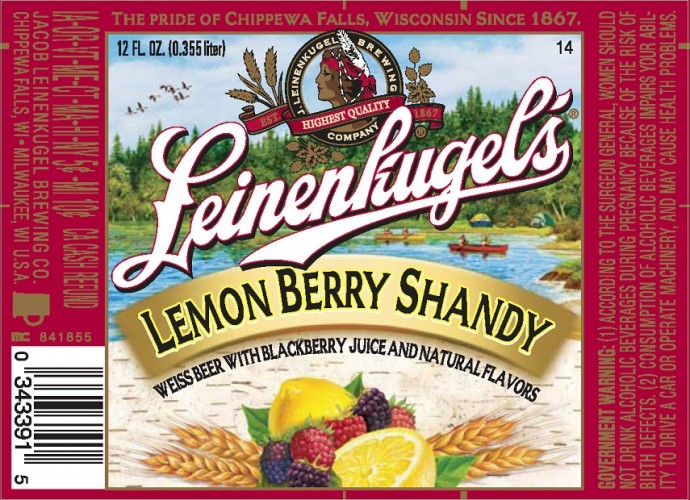 Leinenkugel's will add to its shandy portfolio on September 1st.
Lemon Berry Shandy will officially launch according to the brewery. Lemon Berry is much like Summer Shandy – a weiss beer blended with blackberry, raspberry, and lemon juice.
Style: Shandy (w/ Lemons, Raspberries, Blackberries)
Availability: 12oz bottles
Arrival: September 1, 2012
?? ABV
Leinie's Big Eddy Porter, and Snowdrift Vanilla Porter also arrive soon from the Chippewa Falls, Wisconsin brewery.