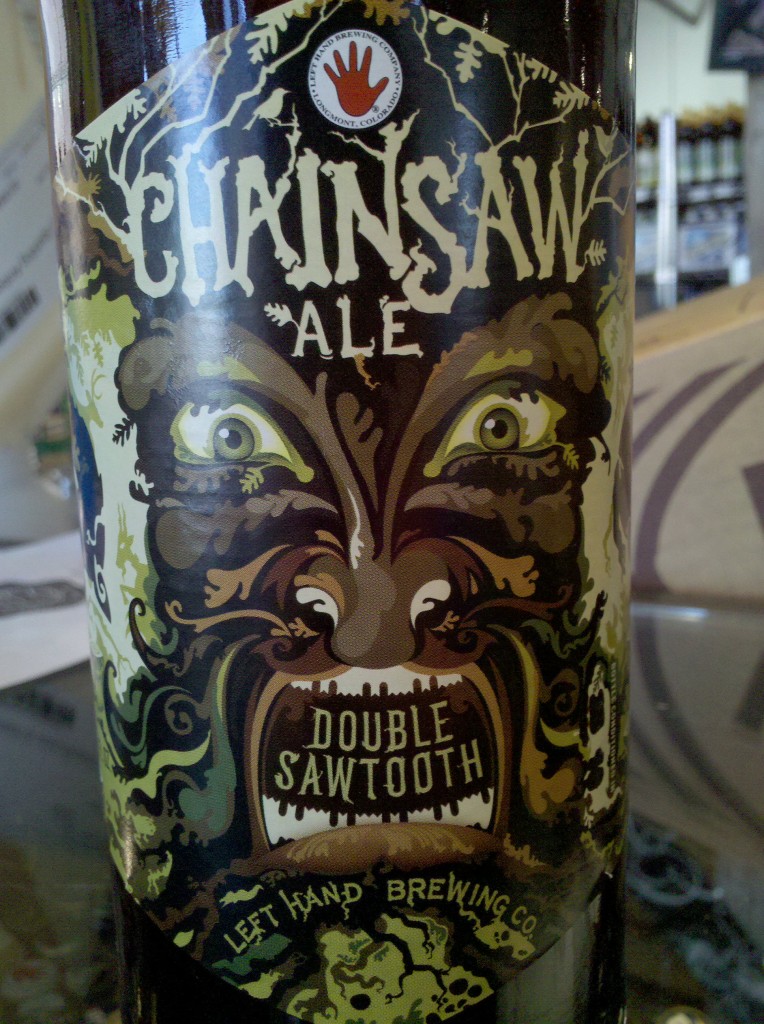 Returning from a 2 year absence – it's Left Hand's Double Sawtooth Ale, now dubbed Chainsaw Ale.  Chainsaw Ale is a bigger, bolder version of their year round ESB release.  Chainsaw isn't an ESB, but classified as an American Strong Ale.
Here is the write up from Left Hand's 2010 Schedule –
Back from a 2-year absence, Chainsaw kicks off 2010 with a new logo, but still the same bad-ass beer. It attempts to address an old saying that has plagues mankind since its inception. Many times we've heard "more is not always better." Invariably the person on the other side of such a statement scowls at the ramifications. Here at Left Hand we realize that life cannot be reduced to or understood in absolute terms. Our 2008 version attempts to take exception with such broad statements about the human condition. Chainsaw is a connoisseur version of our award-winning Sawtooth Ale, designed to befuddle silly generalizations about life. It opens with toasted malt, toffee and fruit flavors, yet closes with a swirling effect of garden herbs, cardamom, dry port and black cherry. Full-bodied, 9.0% alcohol by volume.
Availability – 22oz bomber bottles, and draft offerings.  Small batch seasonal release.  Retail – Little steep, around $12
9%ABV