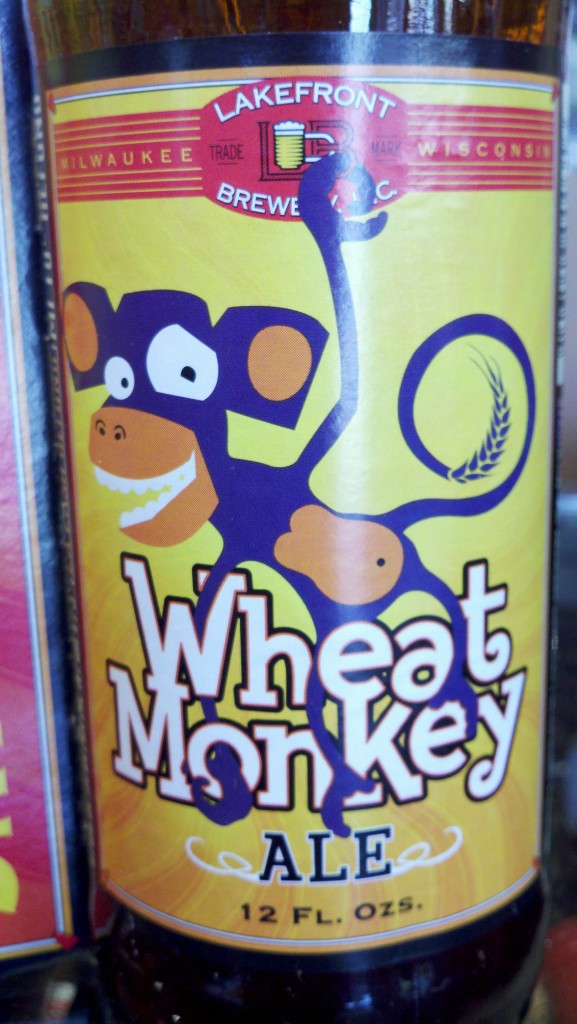 I love the name.  Lakefront Brewing (Milwaukee, WI) follows "Fixed Gear" red ale with a new release dubbed "Wheat Monkey".  Not every fall release has to been malty and boozy!  This monkey is a year round offering from Lakefront.  This is the beer's first trip to Atlanta.
Commerical Description:
Wheat Monkey Ale captures the fresh, unfiltered spontaneity of our brewers' creativity. Crisp and refreshing year-round, this American Wheat Ale pours a lazy, hazy golden color.  Its large, white, foamy head can be attributed to the generous amount of malted white wheat added to the mash. The aroma is enhanced by our fruity house ale yeast and its fresh baked bread flavors are perfectly balanced with a Cascade hop addition.
Beer Rundown: (Of known ingredients)
Style: American Pale Wheat
Hops: Cascade
Malts: Malted White Wheat
Taste Expectations: Sweet nose.  Bready, light wheat & hops.  Straw.  Pale malts. 
Food Pairings: Lakefront recommends a wide range of foods, such as green salads, feta and gouda cheeses, steamed or baked seafood, and grilled chicken.
Availability: 12oz/6 pks.  Draft. Year round offering.
4.2% ABV