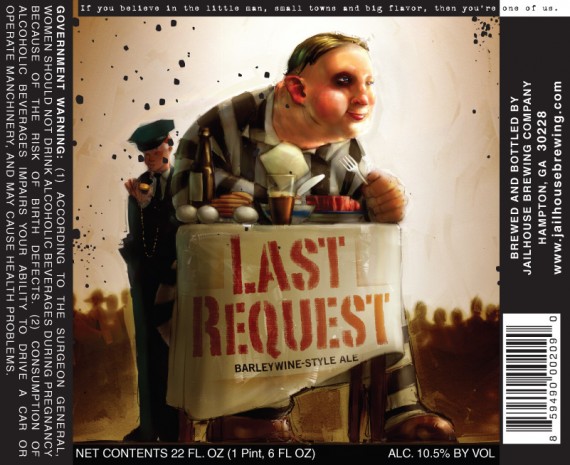 Jailhouse Brewing is a very small brewery in Hampton, GA.  It's a tiny little town south of Atlanta.  The brewery is built into what was once the jail & courthouse for the town.  Thus the jailhouse themed offerings.  The names are brilliant, as is the artwork for their bottles.   This is Last Request, the first barleywine from Jailhouse.  It's big. It's boozy.  It's the first truly cellarable beer by brewmaster Glen Golden.
Style: Barleywine
Availability: 22oz bombers, Draft.
Arrival: December – January, 2012
10.5% ABV 
Last Request is 1 of 2 recent new offerings by JH.  Check out Hop Riot. Both ship just weeks apart.