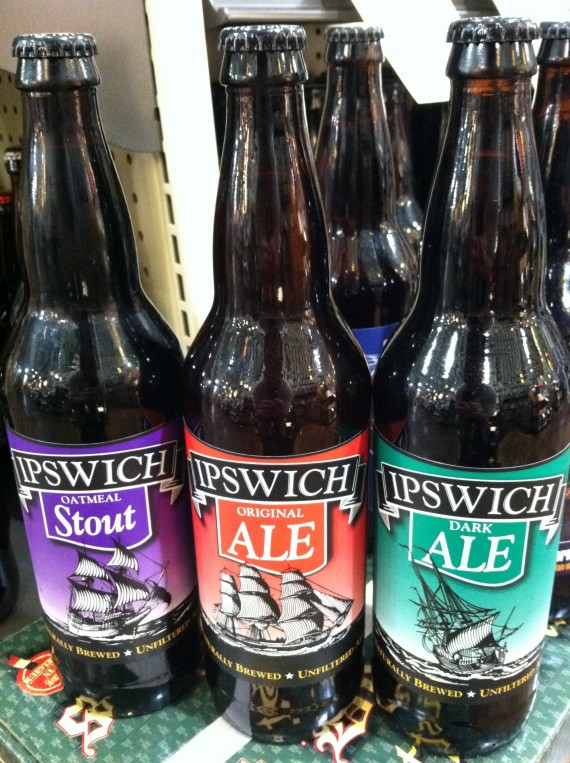 Ipswich Ales is now available for the first time in Georgia.   Mercury Brewing has been brewing the Ipswich lineup on Boston's North Shore since 1991, one of the oldest in New England.
The beers are initially only available at metro area Total Wines.  3 beers come with the initial launch:
Oatmeal Stout, 7% ABV,  Deep, rich, and malty with hints of chocolate and coffee. It's what espresso would be if it had the gumption to be beer. We use two different hop additions, specially selected crystal malts, roasted barley, and oatmeal to give it a soft and silky mouth feel. Makes a great dessert. Or meal.  Year round.
Original Ale – English Pale Ale, 5.4% ABV.  Named one of the World's Ten Best Beers by Wine Spectator Magazine, Ipswich Ale has satisfied discerning craft beer drinkers since 1991. A North Shore classic, Ipswich Ale is a medium-bodied, unfiltered English style pale ale with subtle hoppiness and a smooth malty flavor.  Year round.
Dark Ale – English Brown Ale, 6.3% ABV.
No draft, or 12 oz bottles have arrived at this time.  Recently,
 Clown Shoes Beers
 showed up at Total Wine also, the only place in the state.